With over 25 pie recipes and tons of tips on how to make homemade pie crust, weave a lattice crust, and more. This is the ultimate guide for making pies and my homemade pie crust.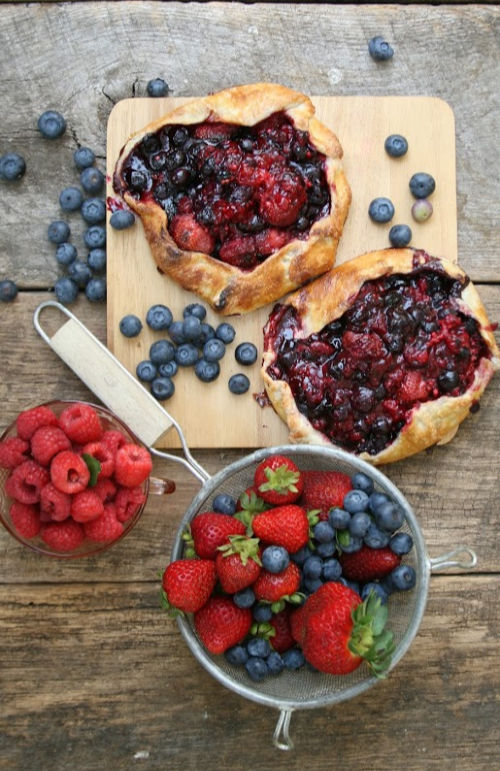 I remember making homemade pies since I was a little girl. A made from scratch pie is one of my favorite desserts and a traditional American dessert.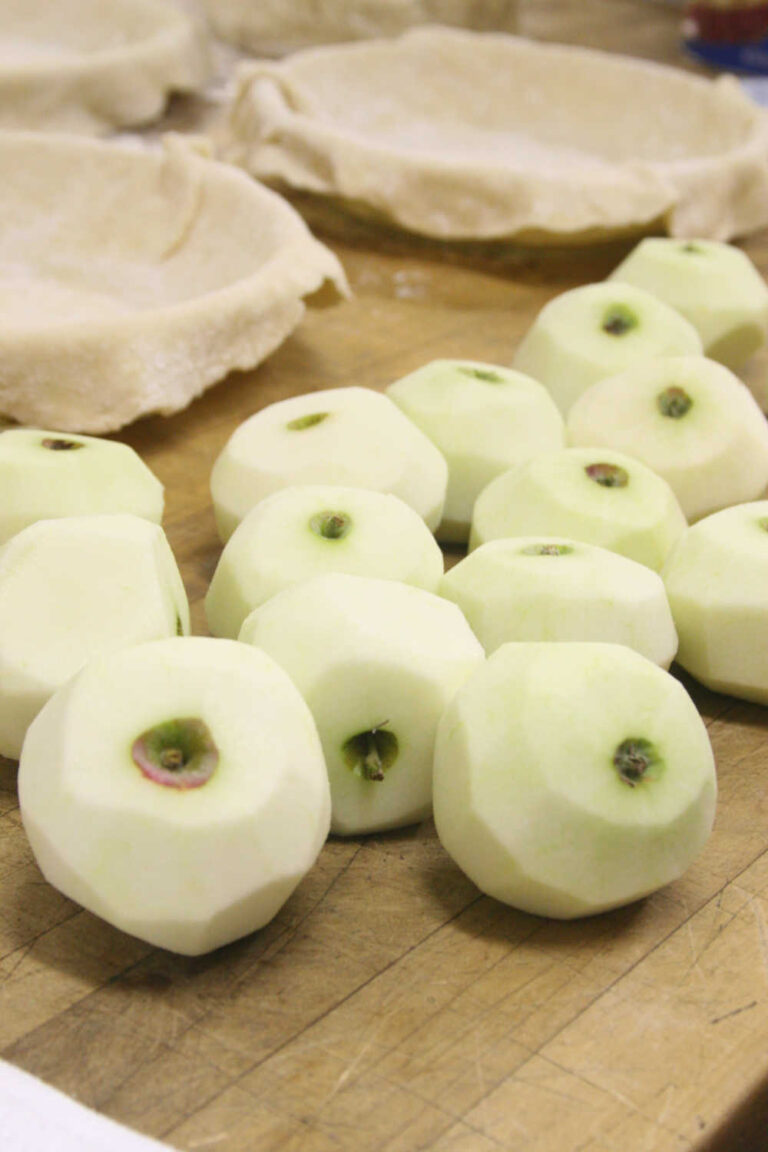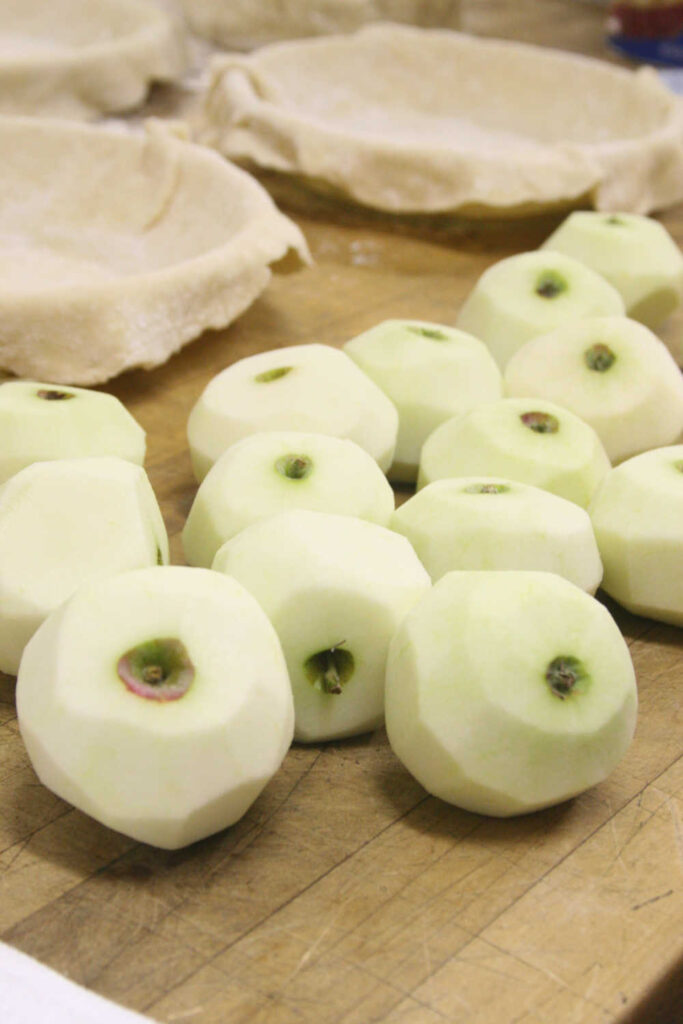 Homemade pie crust isn't hard to make. And once you get the hang of it, you'll never buy a store-bought pie crust again. Because a homemade pie crust is so much better than a frozen pie crust that you buy at the store.
Some of my favorite pie recipes are Cherry Pie Filling, Blueberry Slab Pie, Blueberry Cast Iron Pie, and Homemade Apple Pie.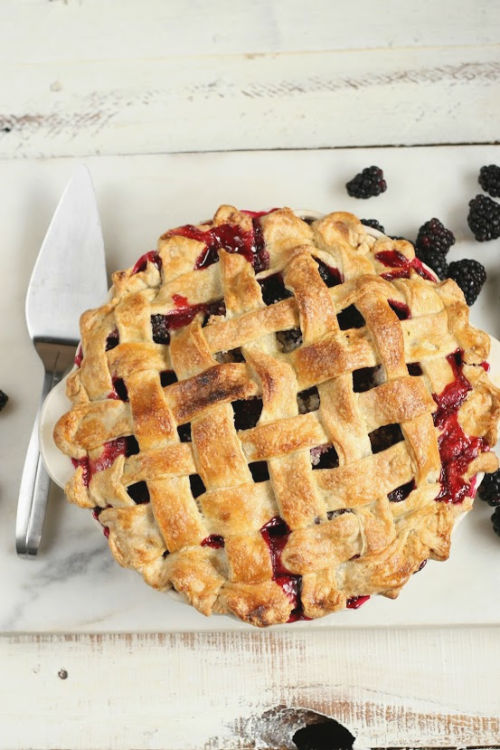 BLUEBERRY PIE RECIPES:
Homemade Blueberry Pie (from Simply Recipes)
Blueberry Hand Pies (from Bon Appetit)
Classic Blueberry Pie (from Baking A Moment)
Easy Blueberry Pie (from Dinner Then Dessert)
And my own Best Blueberry Pie
Pie Making Equipment:
9 ½-inch pie plates – I recommend Pyrex pie plates, as they are safe in the oven, freezer, dishwasher friendly, and made in the USA.
Pastry Blender – use this to cut the lard and butter into your flour to make homemade pie crust.
Rolling Pin – will help you carefully roll out pastry and pie crust.
Glass Measuring Cup – use this to hold ice water.
Parchment Paper – line a half sheet pan with parchment paper to catch any juices that might overflow from the pie. This makes cleanup a breeze!
Half Sheet Pans – put a pie on this as it bakes. Making it easier to contain any juices from pies as they bake.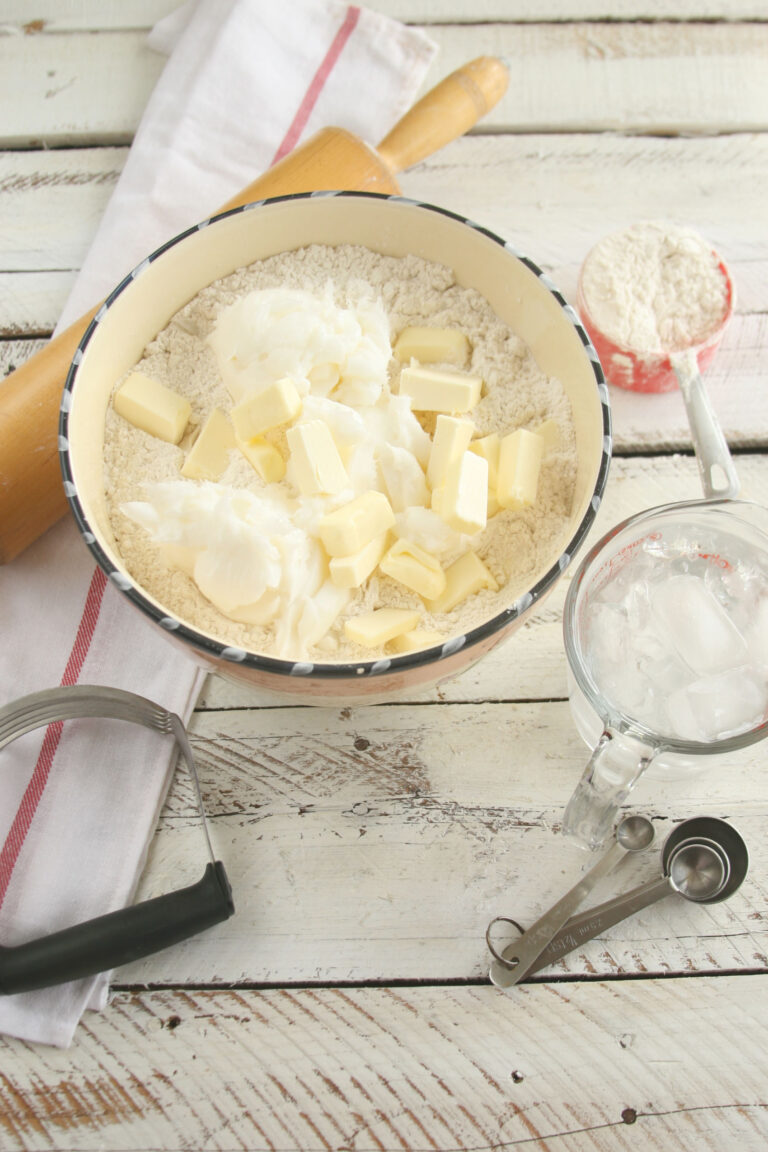 Aluminum Foil – for protecting the outer edges of the pie during the baking process.
PEACH PIE RECIPES:
Peach Pie with Crumble (from Dinner Then Dessert)
Easy Peach Pie (from Mels Kitchen Cafe)
Perfect Peach Pie (from The Stay at Home Chef)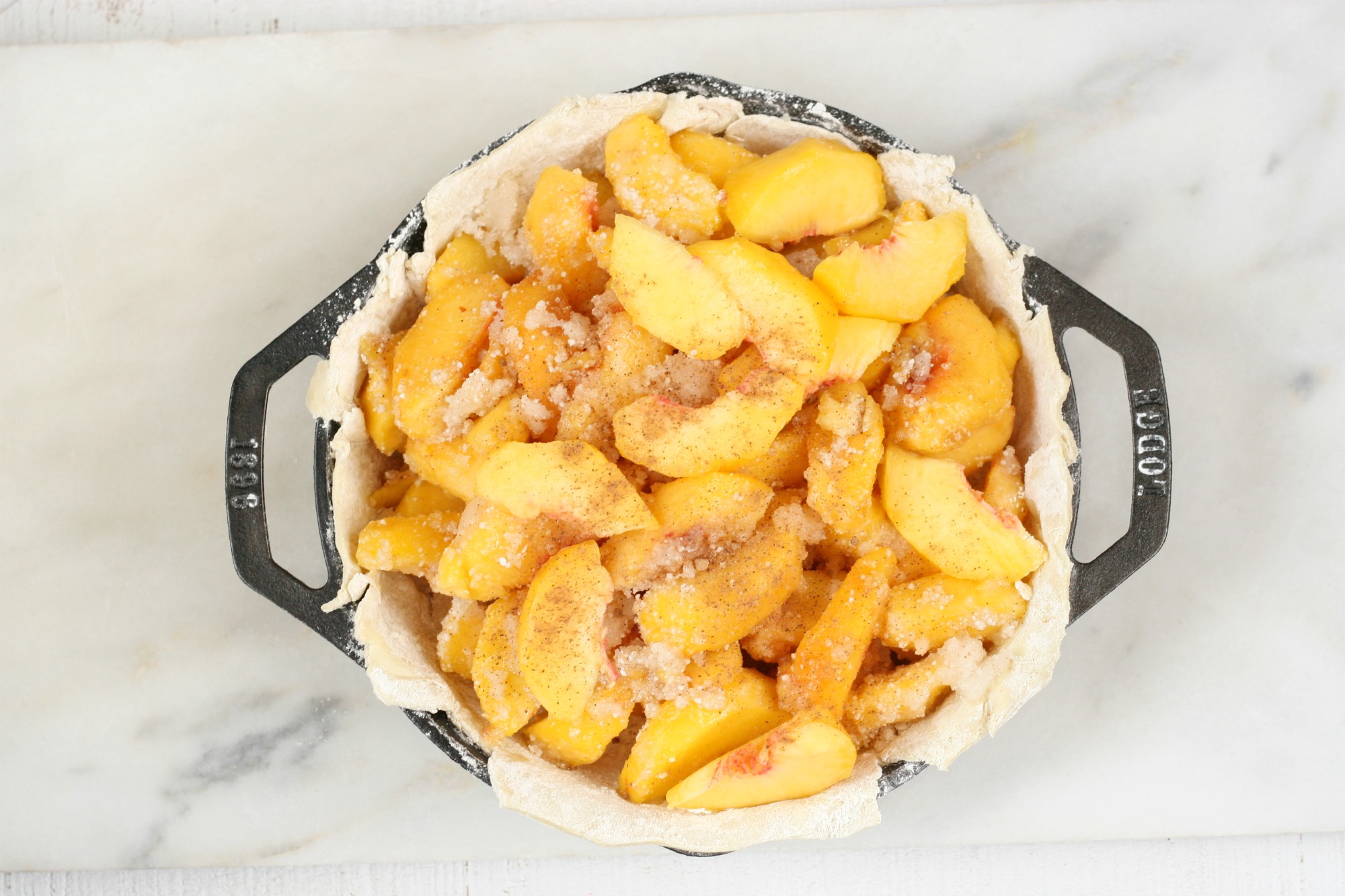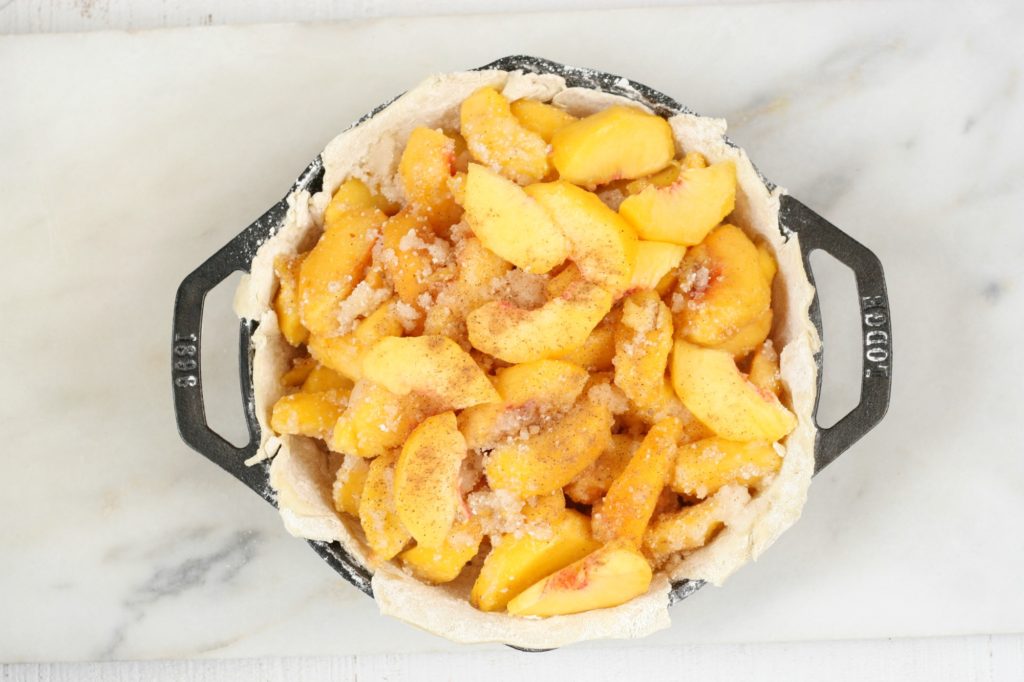 While some pie crust recipes call for you to use a food processor. My personal experience has found that pie crust is much better made by hand. Incorporating everything by hand, using a pastry blender. This way, not to overwork the pie crust.
EASY APPLE PIE RECIPES:
Easy Apple Pie (from Spend With Pennies)
Classic Apple Pie (from Live Well Bake Often)
Dutch Apple Pie (from Cooking Classy)
Easy Apple Pie Filling (from Delicious Table)
Homemade Apple Pie Filling (from Crazy for Crust)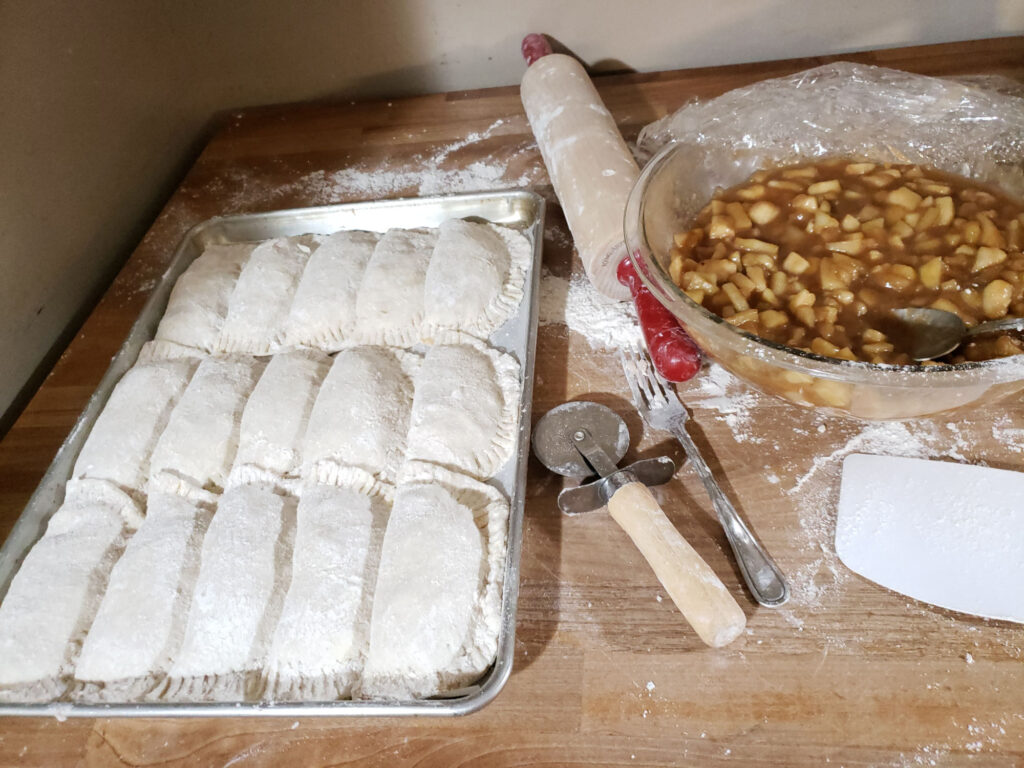 How to make a Lattice Pie Crust:
Step 1: Roll out the bottom pie crust and place in a 9 ½-inch pie plate. Pour in your choice of fruit. Use kitchen shears to trim the edges.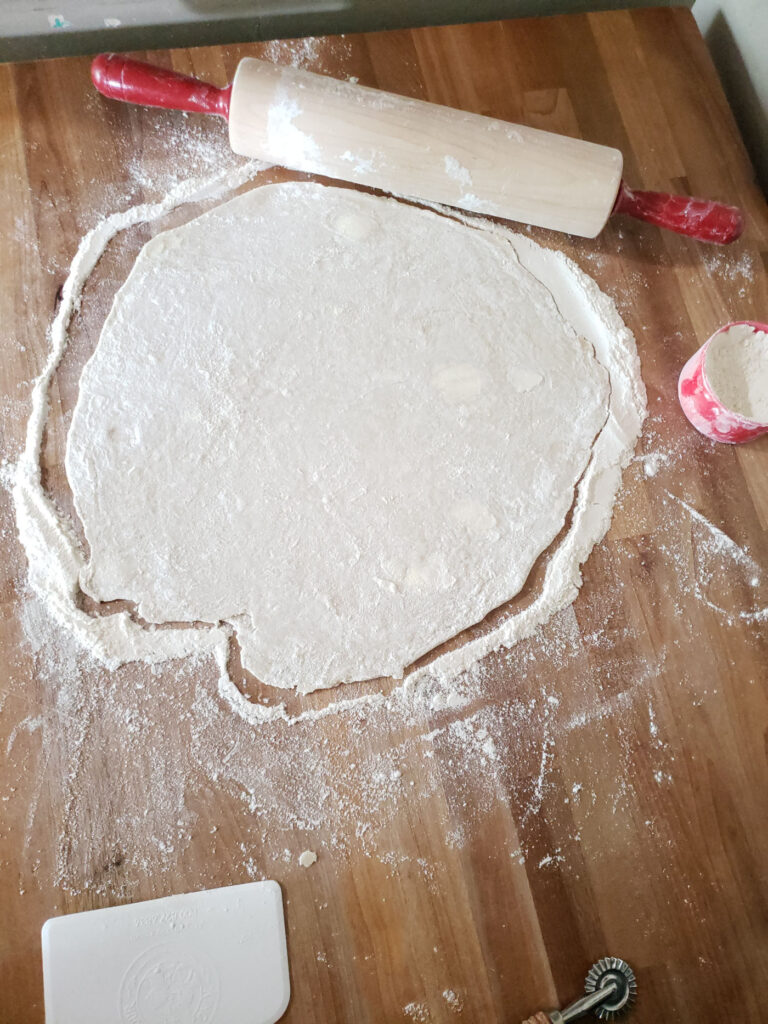 Step 2: Roll out the pie crust and cut strips. (nothing says they have to be exactly the same size) Place 3 to 5 strips of pie dough going one direction. Pull back every other piece, slightly.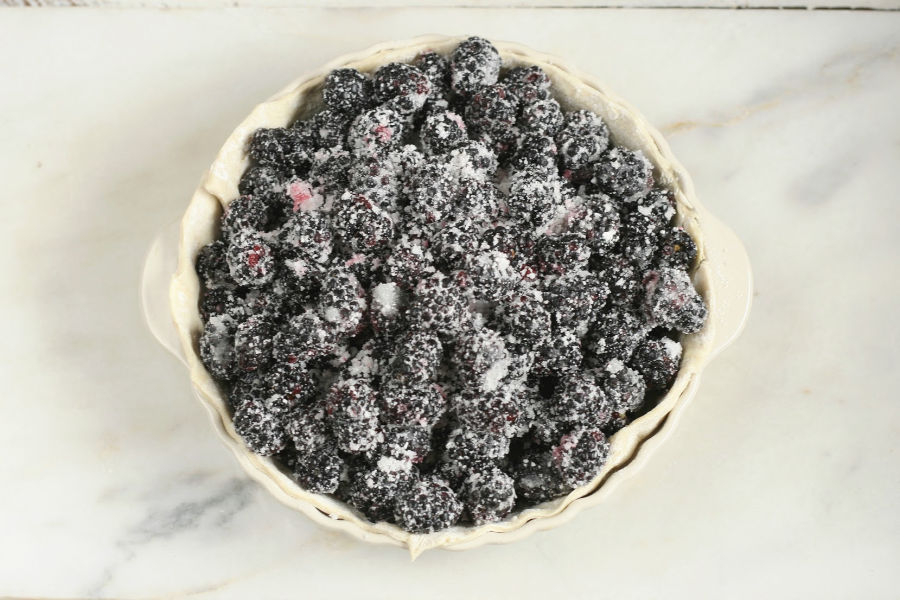 Step 3: Place one strip of pie dough the opposite way. Repeat this process and weave the crust until the entire pie is covered.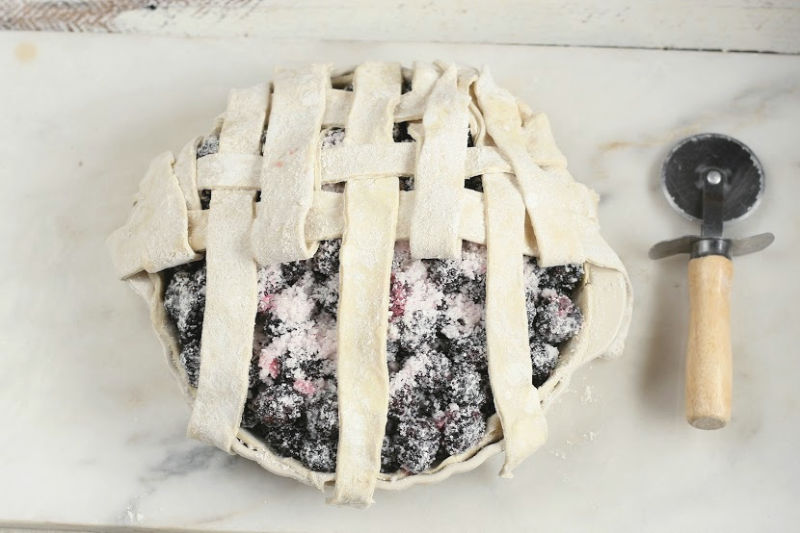 Step 4: Trim the edges of the pie crust if needed with kitchen shears. Roll under the edges of the pie crust. Crimp with your fingers or use a fork to seal the edges.
Step 5: Brush with an egg wash and sprinkle with a little bit of granulated sugar.
(Egg wash is 1 large egg, 1 teaspoon cold water, and a pinch of salt. Beat with a fork to combine.)
Tip on Homemade Pie Crust:
Keep your pie crust ice cold and do not overwork it. This will help you achieve that flaky crust. If it warms up too much while you are working with it, simply plop the entire pie in the fridge and the bag of pie dough in the freezer for a quick chill. Then you can continue to work on creating your masterpiece.
For easy clean up; place a fruit pie on a half sheet pan lined with parchment paper. Be sure and try these pie crust recipes- Fool Proof Pie Crust(from The Stay at Home Chef), Buttermilk Pie Crust (from Completely Delicious), and Classic Crisco Pie Crust (from Crisco Brand).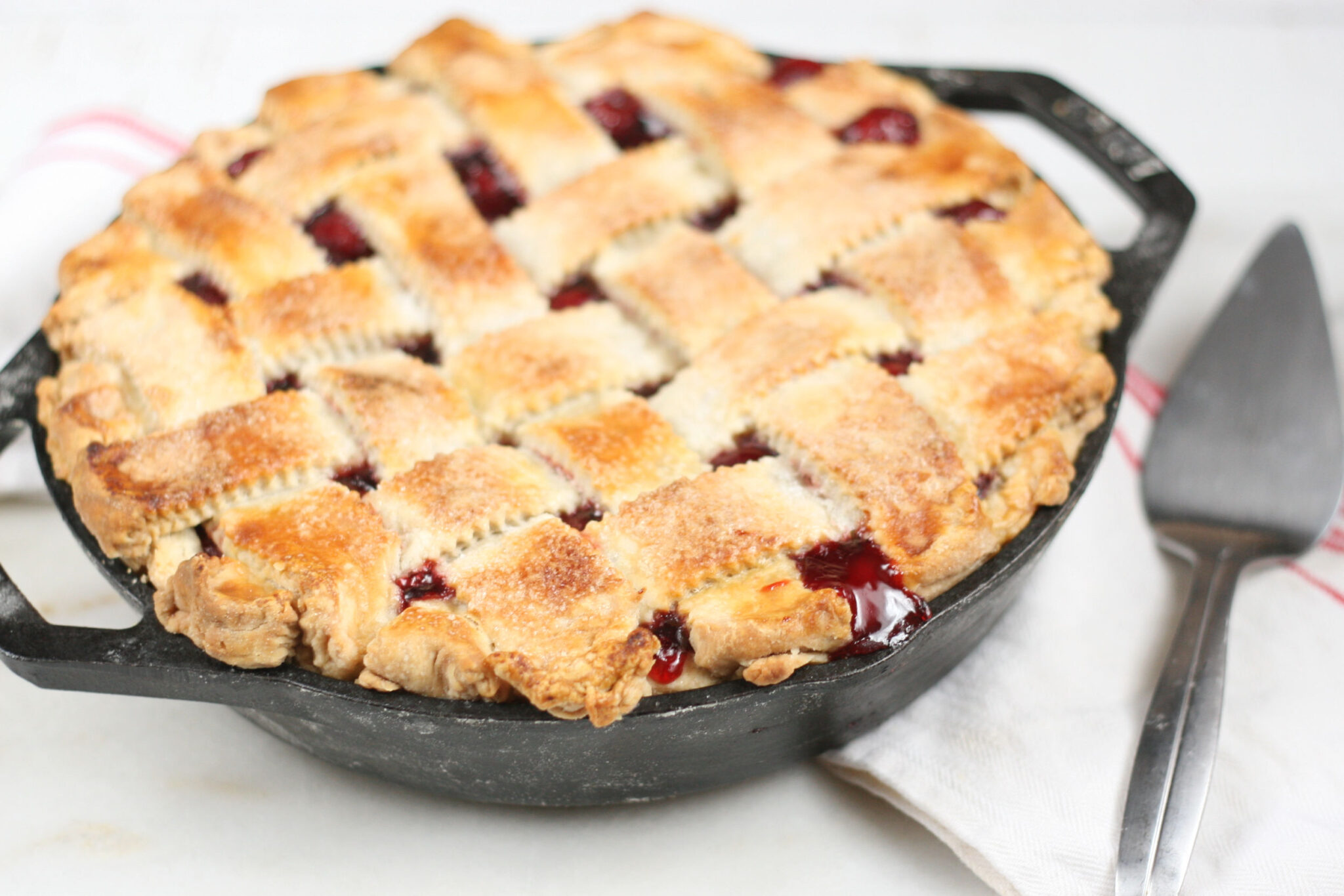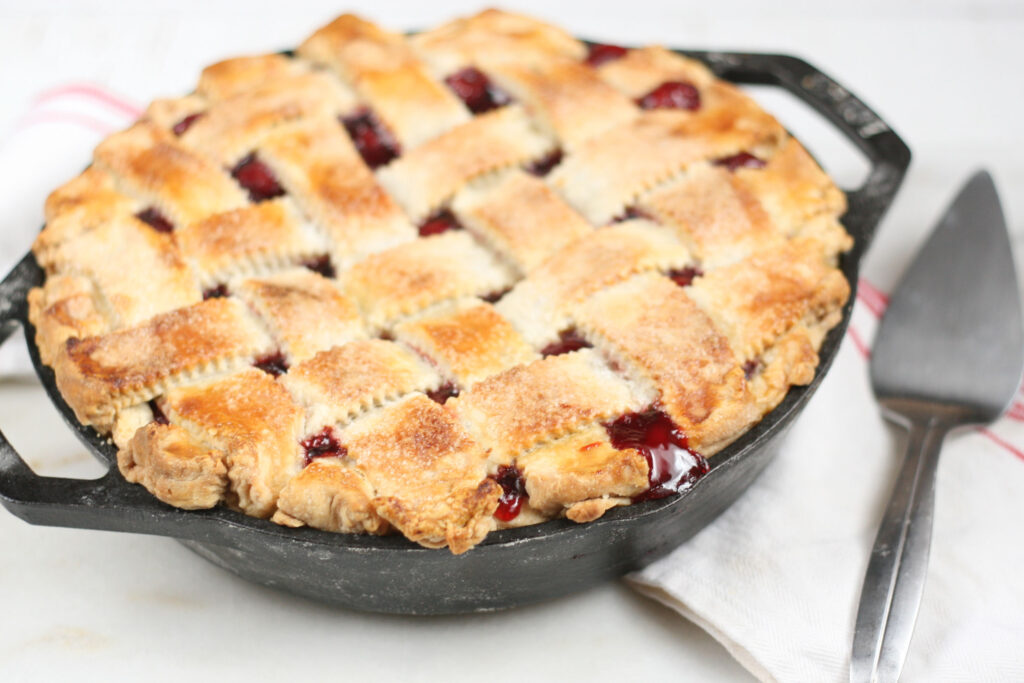 Visit here for more great pie recipes. Some of my most popular pies are Homemade Apple Pie, Pumpkin Pie Recipe, Fried Apple Hand Pies, Strawberry Rhubarb Pie, and Pecan Pie.
Did you make one of my recipes? Please take a moment to leave a star rating. Also, if you are on Pinterest, please feel free to leave a comment there and a photo if you have one! Follow A Farmgirl's Kitchen on FACEBOOK and PINTEREST and subscribe my mailing list for ALL the latest recipes!
Print
Pie Crust Recipe
25 Easy to make pie crust and pie recipes. Mixed Berry Galette recipe.
Ingredients
Pie Crust Recipe
2

cups

all-purpose flour

1

teaspoon

salt

1

tablespoon

granulated sugar

½

cup

(1 stick) unsalted butter, cold

4

ounces

cream cheese, cold

¼

cup

cold water
Instructions
Pie Crust
In a large bowl, combine the flour, salt, and sugar. Using a pastry blender or two forks, cut in the butter and cream cheese until you have pea-size pieces.

Add a little water at a time until you can gently squeeze the mixture together with your hands.

Place the dough in a large Ziploc bag and refrigerate for 2-3 hours or overnight.

Line a half sheet pan with parchment paper.

On a floured work surface, roll out the dough into 6 to 8 rounds. About ¼-inch thick. Transfer rounds to the sheet pan.
Nutrition
Calories:
383
kcal
|
Carbohydrates:
55
g
|
Protein:
5
g
|
Fat:
17
g
|
Saturated Fat:
10
g
|
Cholesterol:
46
mg
|
Sodium:
439
mg
|
Potassium:
117
mg
|
Fiber:
3
g
|
Sugar:
24
g
|
Vitamin A:
555
IU
|
Vitamin C:
18
mg
|
Calcium:
29
mg
|
Iron:
2
mg
Disclosure: As an Affiliate Marketer, I earn from qualifying purchases. If you click a product affiliate link on A Farmgirl's Kitchen and make a purchase, I may receive a commission at no additional cost to you! I own every cooking product I recommend and love how they perform.