The BEST Blueberry Pie is made with fresh or frozen blueberries, sugar, lemon juice, and baked in a flaky pie crust. This blueberry pie recipe is made with homemade pie crust.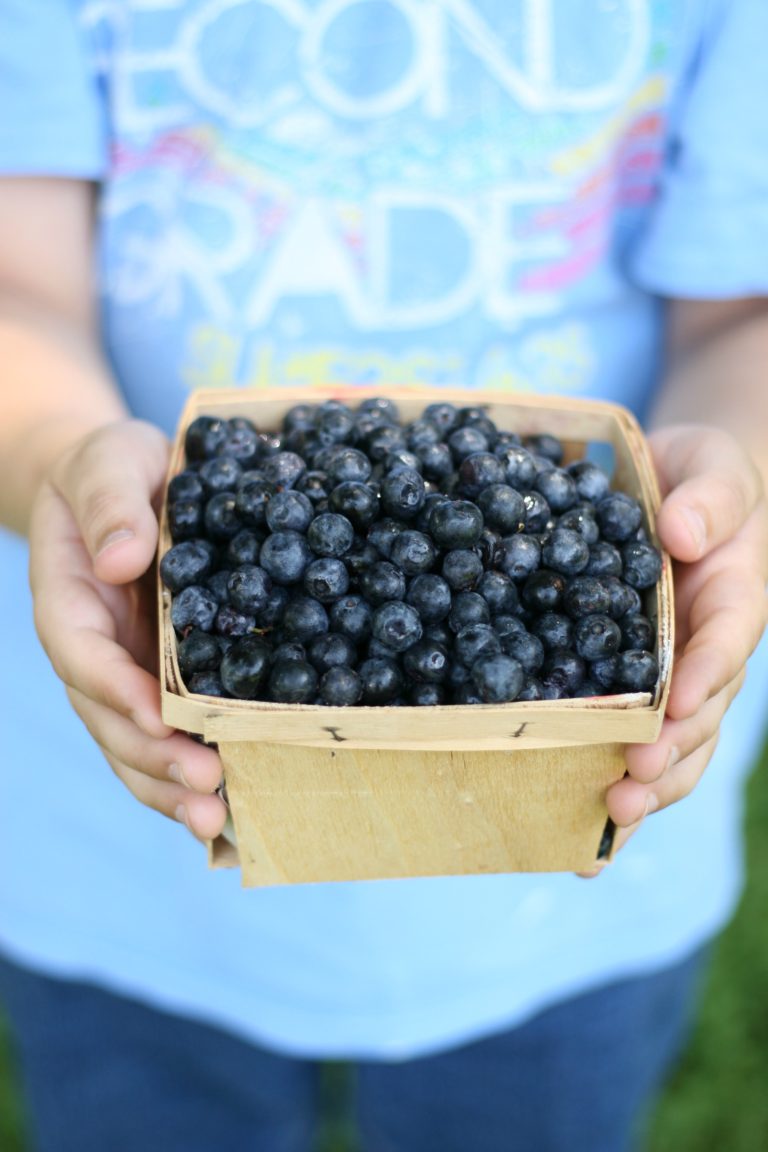 I've been making homemade blueberry pie for many years! Lard is wonderful for making pie crust. For more fruit pie recipes, try my Fried Apple Hand Pies, Easy Apple Pie, Blackberry Pie recipe, and Peach Pie.
TIPS on making homemade pie crust:
I always make the pie crust by hand vs. using the food processor. Because many times using the food processor will make your dough tough. The trick to flaky pie crust is not overworking the ingredients and keeping the dough cold. While you are working with pie dough, should it become warm, plop it in the freezer for 20 minutes to chill again.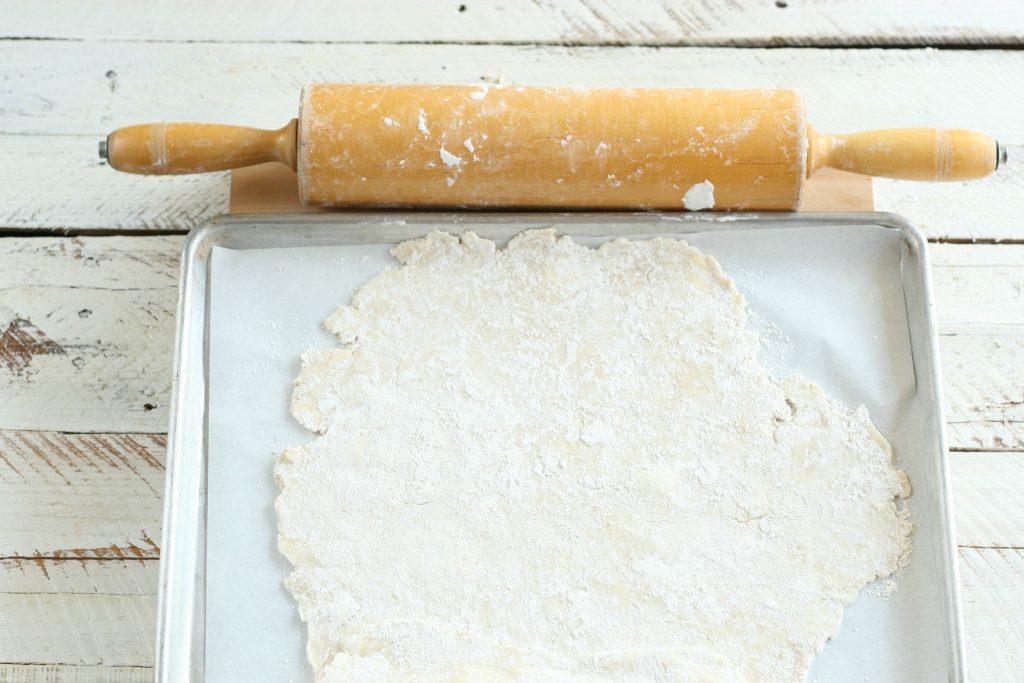 Blueberry Pie recipe baking tips:
•Place your pie on a half sheet pan lined with parchment paper. This will help collect any juices that might overflow from your pie, making clean up easier.
•Use fresh or frozen blueberries. I prefer wild blueberries because they seem to have more flavor. If you use frozen blueberries, you do NOT want them to thaw prior to making your pie because they will have added moisture and make your pie crust soggy.
•Cover the edges of your pie with aluminum foil if the edges are becoming dark and the rest of the pie still needs to bake more. I often just use a big piece of aluminum foil and cut a hole in the center. Place over the entire pie and pull back the cut so the steam can escape while the pie finishes baking.
•You can make a blueberry pie ahead of time. Cover the entire pie gently with plastic wrap. Place in the freezer for up to 2 months. DO NOT thaw the pie before baking! Brush with egg wash, sprinkle with sugar, and place in a COLD oven. (If you place a frozen pie in a preheated oven it will shatter your baking dish!)
More great fruit pie recipes:
Blueberry Skillet Pie with Flaky Crust
Do you love my recipes?! If you have a moment, please leave a star review.
Print
Blueberry Pie
Yummy sweet plump blueberries wrapped up in a flaky pie crust
Ingredients
2

cups

all-purpose flour

1

teaspoon

salt

2/3

cup

vegetable shortening

2-3

tablespoons

unsalted butter

very cold

cold water

4-5

cups

fresh blueberries

2-3

tablespoons

lemon juice

1/4

cup

small tapioca

1/4-1/3

cup

sugar
Instructions
In a large ceramic bowl, combine the flour and the salt with a fork. Cut in the shortening and the butter with a pastry cutter. You will see pea size pieces. Gently combine the mixture with a little bit of cold water. Roll around the dough with one hand just until it is combined and pulls away from the edges of the bowl. Do NOT over work the dough.

Place the dough into a large Ziploc bag and set into the refrigerator for about 30 minutes to an hour to chill.

In a medium bowl, combine the blueberries, lemon juice, sugar and tapioca. Set aside.

Cut the dough into two equal size pieces. Set once piece back into the bag to keep it fresh. Roll out the dough on a lightly floured surface. Place one rolled out pie crust into a 9-inch Pyrex pie dish. Pour in the prepared blueberries and place a tablespoon of butter on top, cut up into a few pieces.

Roll out the top crust. Fold in quarters to easily transfer to the top of the pie. Roll the crust under around the edge of the pie. Place your forefinger and thumb on the outside edge of the pie, press your opposite forefinger inside the pie towards those fingers to create a crimped edge. Continue the pattern until you've done the entire pie.

Cut a few slits in the top of the pie with a sharp knife. Brush a little egg wash all over the pie and sprinkle with some sugar.

Cook the pie in a preheated 400 degree F oven for about 1 hour or until golden brown. If the pie starts to get too brown, cover loosely with a piece of tin foil that you cut a whole in the center to let the steam escape.

Let the pie cool completely before cutting.
Recipe Notes
(NOTE: for easy clean up- place the uncooked pie on a sheet pan lined with parchment paper. This will catch any juices that may leak from the pie)
Nutrition
Calories:
499
kcal
|
Carbohydrates:
61
g
|
Protein:
5
g
|
Fat:
27
g
|
Saturated Fat:
8
g
|
Cholesterol:
10
mg
|
Sodium:
391
mg
|
Potassium:
121
mg
|
Fiber:
3
g
|
Sugar:
18
g
|
Vitamin A:
170
IU
|
Vitamin C:
12
mg
|
Calcium:
12
mg
|
Iron:
2
mg
Disclosure: As an Affiliate Marketer, I earn from qualifying purchases. If you click a product affiliate link on A Farmgirl's Kitchen and make a purchase, I may receive a commission at no additional cost to you! I own every cooking product I recommend and love how they perform.