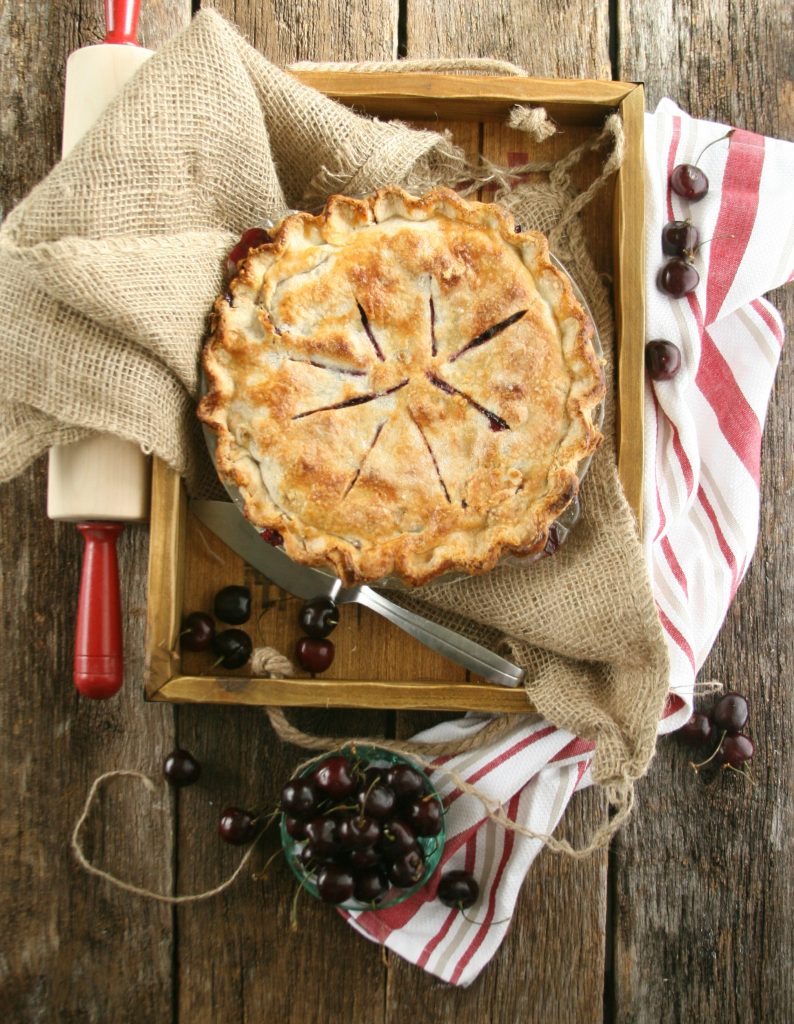 We spent this past weekend in Raleigh, North Carolina for the UHC 2-day horse show. If any of you have ever showed for 4-H or horse shows, you know how much work and effort goes into events such as this. You're hauling everything you think you might need and more. Boy did we work hard, sweat and work as a team to bring our best rides and sportsmanship. I'm happy that I'm able to attend horse shows and improve with each ride. As well as extremely grateful to be able to have the opportunity to own a horse again. If you are a horse person, you know the peace it gives you.
Now that I'm back home and the next horse show is 2 weeks away, I'm cleaning the kitchen and whipping up some goodies. With all that I make from scratch, can you believe that I'd never made cherry pie filling before? Crazy, right? Well, not anymore. Making cherry pie at home could not be easier with this amazing little kitchen gadget- cherry pitter on Amazon and in no time flat was making delicious homemade Cherry pie filling. I work over a Pyrex liquid measuring cup, pitting cherries right over the cup. Then tossing the pitted cherries into a large pan. Place your hand over the pits and gently pour any cherry juices into the pitted cherries. We want to keep these yummy juices!
Let the cherry pie filling cool completely before you place into your unbaked pie shell. For one of the very best pies, try making it in a cast-iron skillet. You'll bake it very similar to the Blueberry Skillet Pie I did, but the just until the pie is golden because your pie filling is already cooked. Let the pie cool completely before slicing or you'll have a gooey mess. Cooking a pie in a cast-iron skillet will give you the most amazing pie crust, perfectly cooked. If you're results comes out like mine, you'll probably never cook a pie in a regular pie dish again! Hope your summer is going well and everyone is prepping for kiddos to go back to school. I know I'm VERY ready for mine to go back!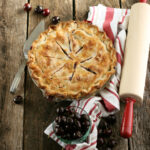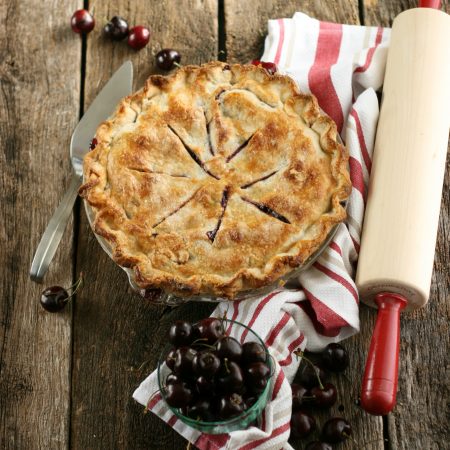 Cherry pie filling
Homemade cherry pie filling is simple to make and oh so good!
Ingredients
4

pounds

Bing cherries

pitted

1 to 1 1/2

cups

granulated sugar

1/4

cup

lemon juice

2

tablespoons

cornstarch

1/4

cup

warm water
Instructions
Pit the cherries over a glass liquid measuring cup. Place pitted cherries into a deep frying pan. Place your hand over the pits and pour any excess juices into the pan.

Cook the cherries over medium heat. Add the sugar and lemon juice. Cook until soft, stirring with a wooden spoon occasionally. Add the corn starch into warm water to dissolve. Stir into the cherry mixture. Cook over medium to high heat to thicken. Stir constantly with a wooden spoon.

Let cool completely before putting into the pie shell.
Disclosure: A Farmgirl's Kitchen is a participant in the Amazon Services LLC Associates Program, an affiliate advertising program designed to provide a means for sites to earn advertising fees by advertising and linking to amazon.com