Do you love pure maple syrup as much as I do? Making Pure Maple Syrup has been a tradition throughout New England and New York for generations.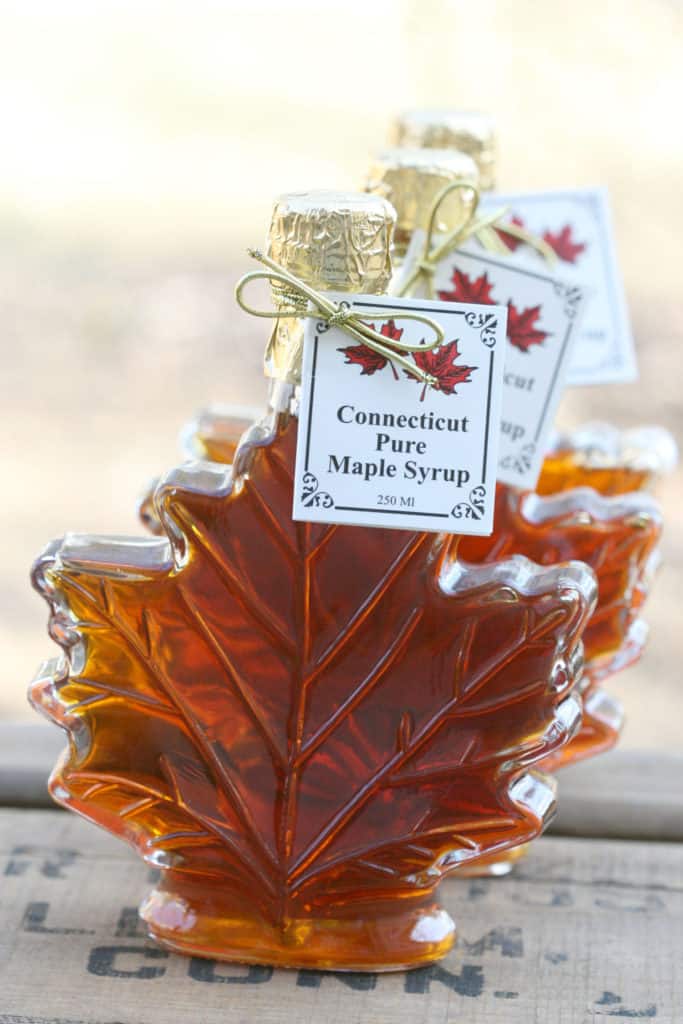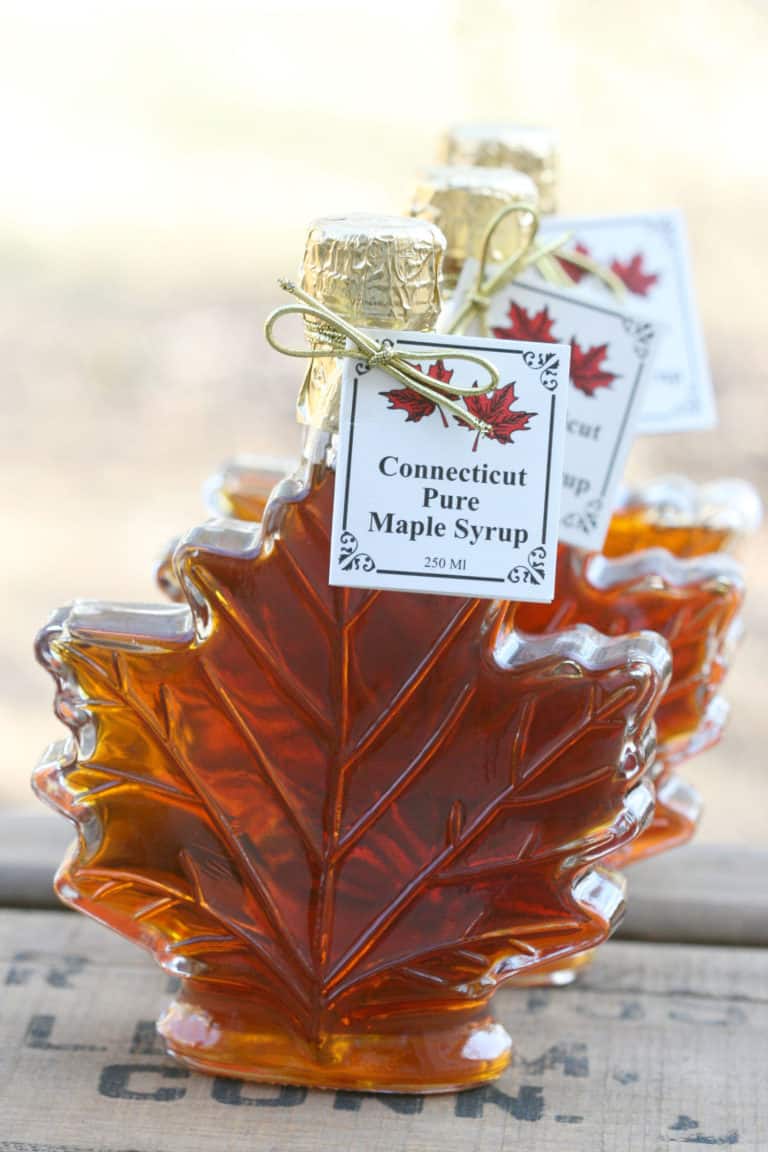 We all love maple syrup on our Banana Pancakes, but did you know you can use it to sweeten your coffee or use in your favorite cake recipes?
Right now, aromas of sweet sugary steam burrowing out of cupola doors on sugarhouses throughout New England and New York fill the crisp air this time of year. And with the abundance of snow that has been dropped up North this season, they should be blessed with enormous amounts of the sweet sticky goodness. During the early spring, for about six to eight weeks, farmers work frantically day and night to produce every last drop of maple syrup. The season will end abruptly when trees start to bud.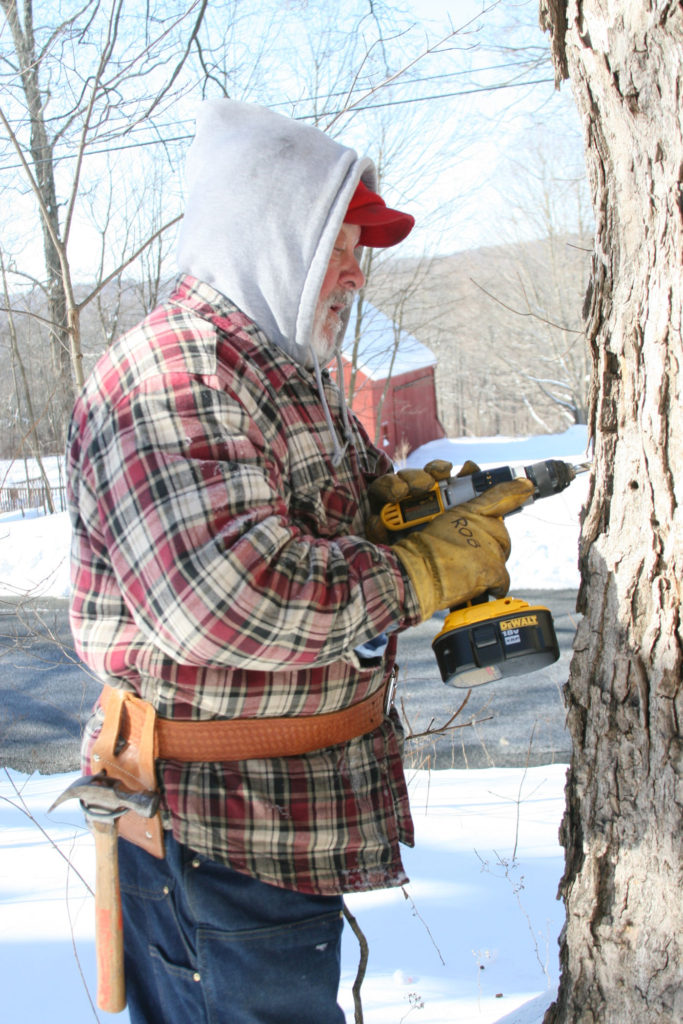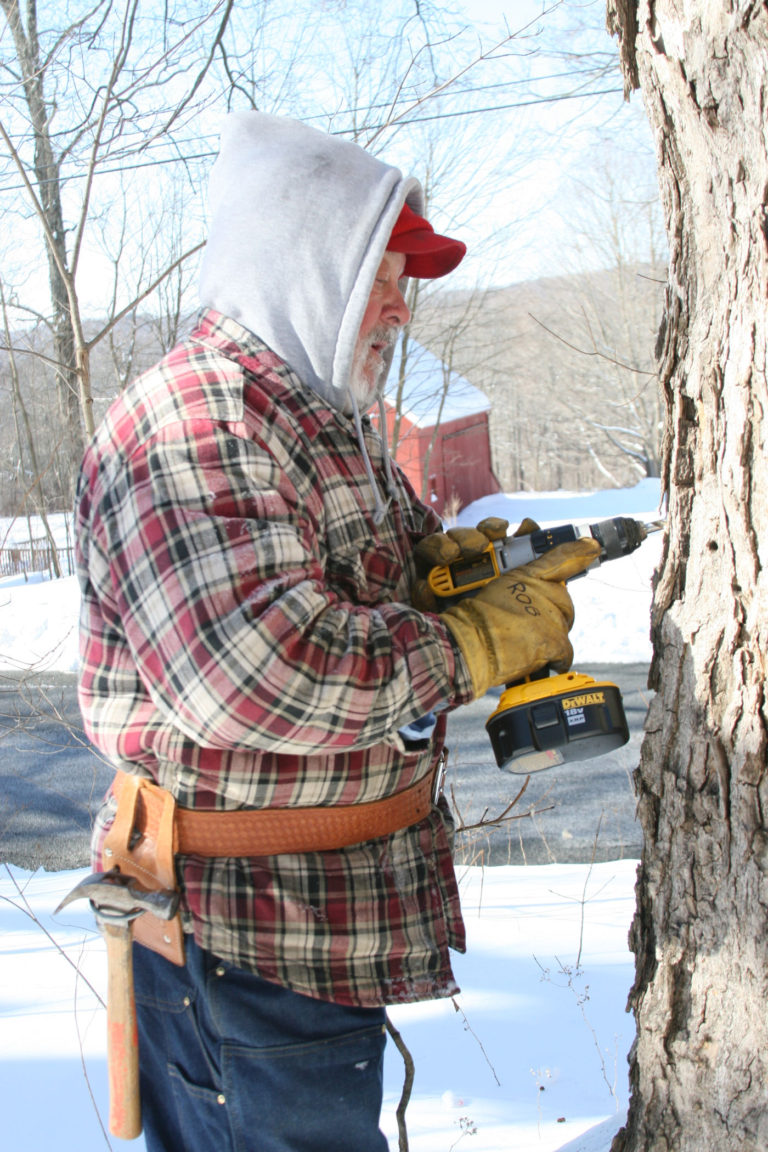 My dad, Rob Lamothe started out with six taps and now has over 6,000 taps. Our family's farm, Lamothe's Sugar House has been producing pure maple syrup for over 40 years. What started as galvanized buckets. Today, everything is on plastic tubing. Hundreds of miles of blue tubing run throughout sugar bushes, into large collecting tanks. Sap is collected on a daily basis and brought back to the farm to boil down into maple syrup. Sap is perishable and has to be boiled within 24 hours.
Why is Maple Syrup so expensive?
Maple Syrup is often called Liquid Gold, because it takes approximately 43 gallons of sap to make ONE gallon of pure maple syrup. It's a very labor intensive production.
Isn't that crazy?! You are probably realizing right at this moment, why the real stuff costs so much! Well worth every penny for something made from a local farmer!
How long does Maple Syrup last?
Maple syrup never goes bad. It's bottled at 190 degrees F into food safe containers. As long as the container is sealed, it will last on your pantry shelf indefinitely. Once the syrup cools, it sucks down the seal on the lid.
How to store Pure Maple Syrup:
Refrigerate after opening the container.
Should the maple syrup get mold, simply pour into a saucepan, bring to a boil, and skim off the mold. Place back into a clean container and let cool completely before refrigerating.
Learn all about the grading of maple syrup. The darker the color, the deeper the depth of flavor.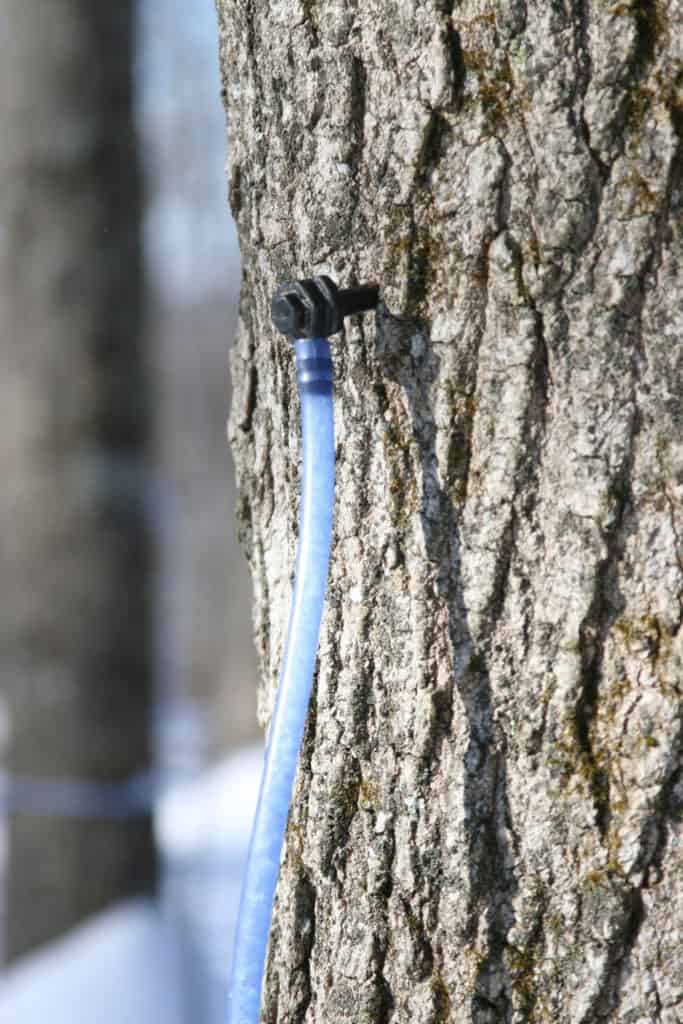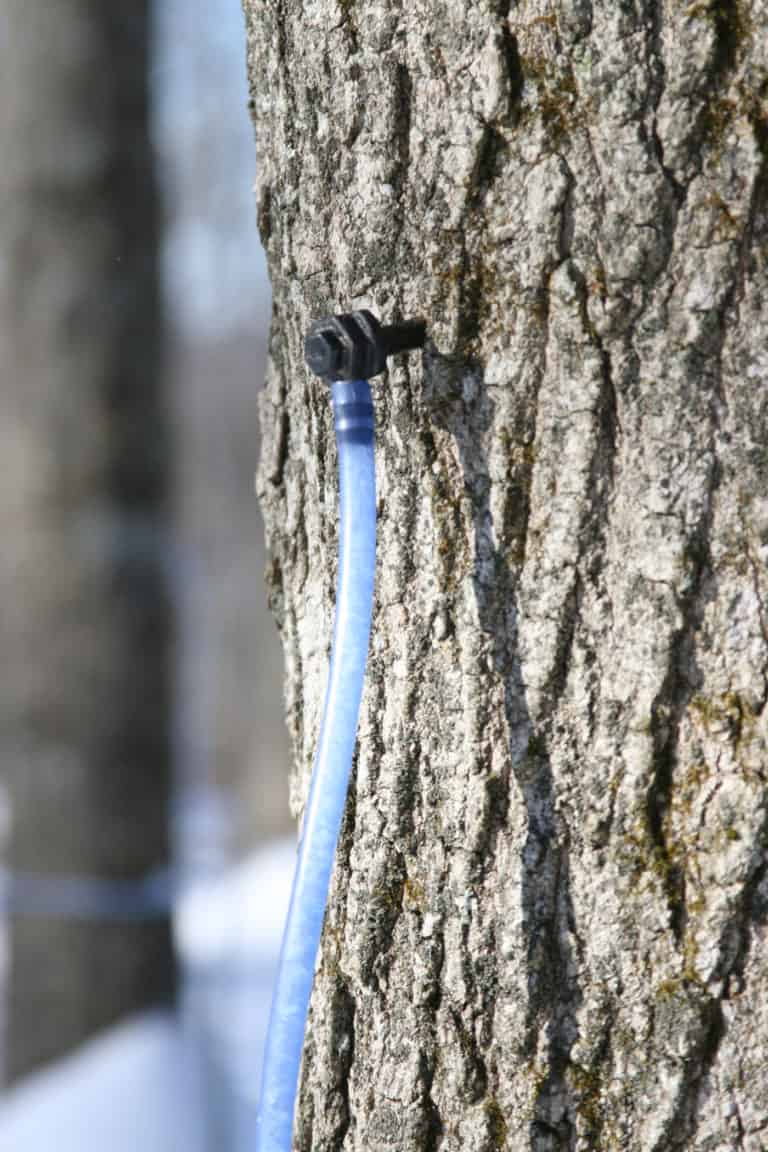 Maple syrup is made into many unique confections. Everything from granulated maple sugar and pure maple candies to Barbecue Sauce and meat spice rubs. Below, maple candies dry on a baking rack. At our family's sugar house, maple candies dry and then are dipped into a crystallized coating. This coating gives them a natural outer coating which gives them a longer shelf life.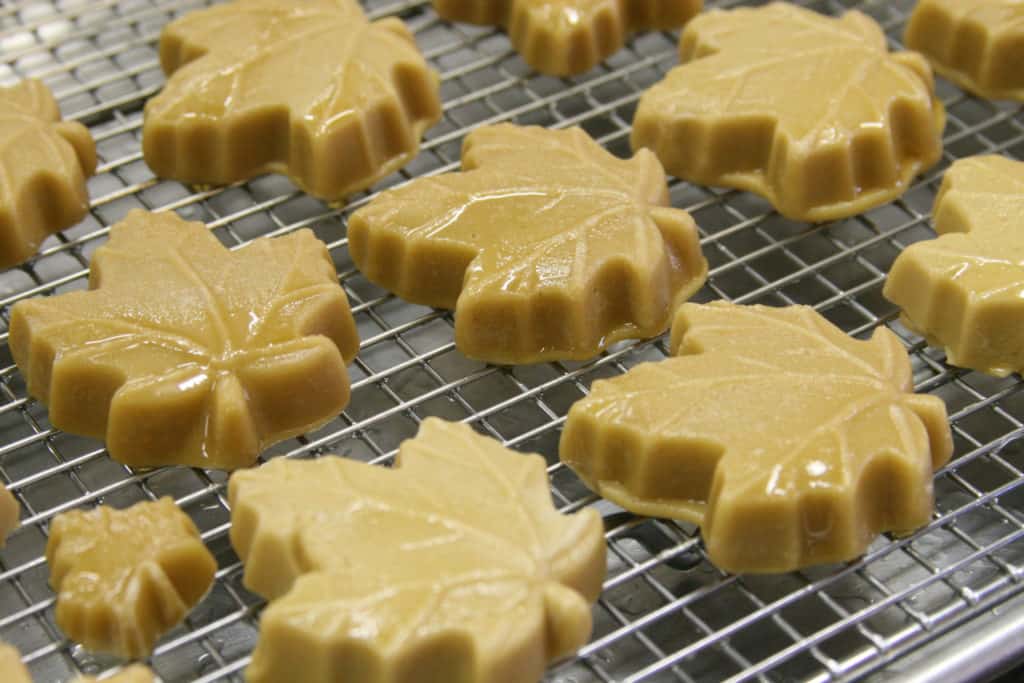 Most of the Golden syrup is saved to make pure maple candies and sugar coated nuts. The reason being, the lighter the syrup, the higher the invert sugar, and the easier it will crystallize.
My mom always said making maple candy is an art, not a science. If the weather was rainy or muggy, she wouldn't make it, because candies might not set and harden.
Granulated maple sugar is the granular form of maple syrup. Absolutely nothing added. It's heated to a higher temperature and stirred to remove moisture.
For baking recipes substitute equal parts of granulated sugar, adding the touch of maple sweetness, without adding any liquid. If you're not in New England, the easiest place to find granulated maple sugar is on Amazon.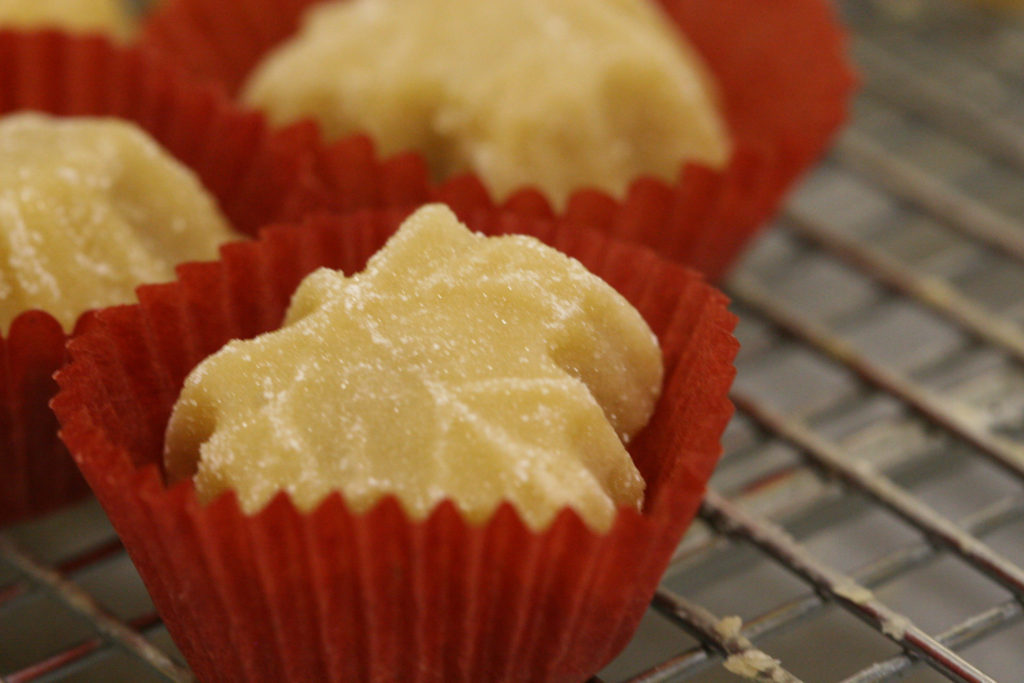 Sugar Houses in Connecticut, Maine, Massachusetts, New Hampshire, Vermont, and New York. Also see my post on Sugar Houses in New England.
More Maple Recipes:
Grilled Maple Balsamic Pork Chops
Disclosure: As an Affiliate Marketer, I earn from qualifying purchases. If you click a product affiliate link on A Farmgirl's Kitchen and make a purchase, I may receive a commission at no additional cost to you! I own every cooking product I recommend and love how they perform.