It's early spring and Sugar Houses in New England are getting ready for Sugaring Season!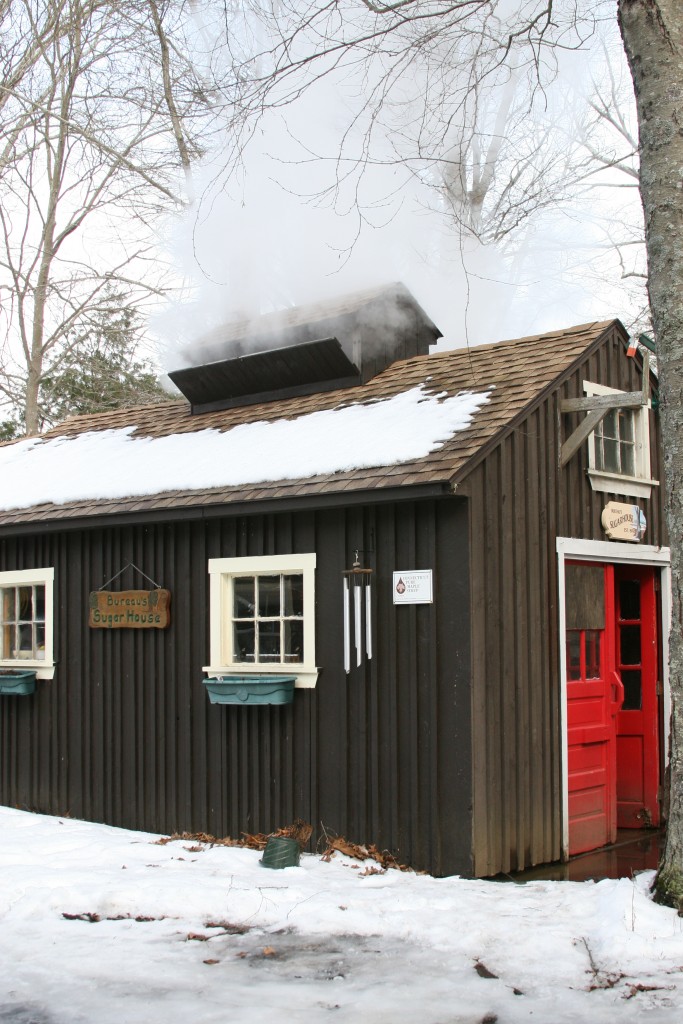 All of the snow New England has received is actually good for sugar makers. The snow will start to melt, as temperatures rise above 40 degrees F and the sun hits the maple trees. Melting snow turns into water that the roots of the sugar maple trees soak up. Turning the production of sweet sap into much desired maple syrup. Chapter five in my first cookbook: New England Farmgirl is probably closest to my heart. It's called: Tapping the source; A new England tradition of sugaring. This chapter features some of the very best sugar houses to visit in New England. It also gives you wonderful information about the history of "sugaring season" as many New Englanders call it and wonderful recipes using maple syrup and/or granulated maple sugar. I LOVE baking with granulated maple sugar– it adds such a wonderful dimension to the flavors of cakes, muffins, oatmeal and even can be added to your coffee.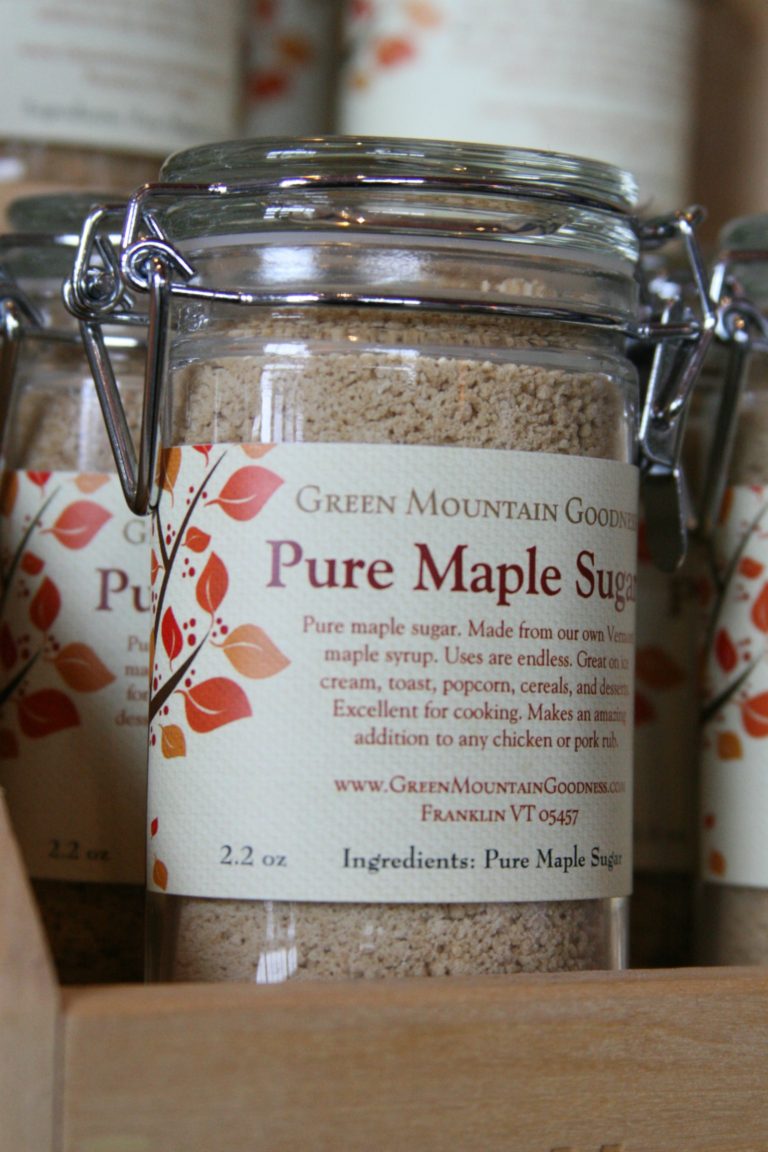 If you are visiting New England or you live there, you simply must visit a sugar house or two. Even perhaps visit a sugar house that offers pancake breakfasts. There is really nothing better than smelling the sweet flavors of maple syrup escaping the sugar house roof through the cupola doors. You will smell it before you even get out of the car! Then imagine, sitting in the old-fashioned atmosphere of wood beams, a wood-fired evaporator crackling away (even the doors of the evaporator sometimes get SO hot they turn red!) while you eat a homemade breakfast and pour hot liquid gold over your pancakes or waffles. OH YUM!!
Check out the sugar houses featured in my new cookbook, New England Farmgirl or look online for listings in each New England state. There are so many wonderful sugar houses to visit. If you have a moment and you are in Connecticut- be sure and stop at my parents farm, Lamothe's Sugar House. My Dad will give you a full tour, show you how maple syrup is made and explain the entire process. It's a great family outing. Here is a list of Sugar Houses in Connecticut open to the public.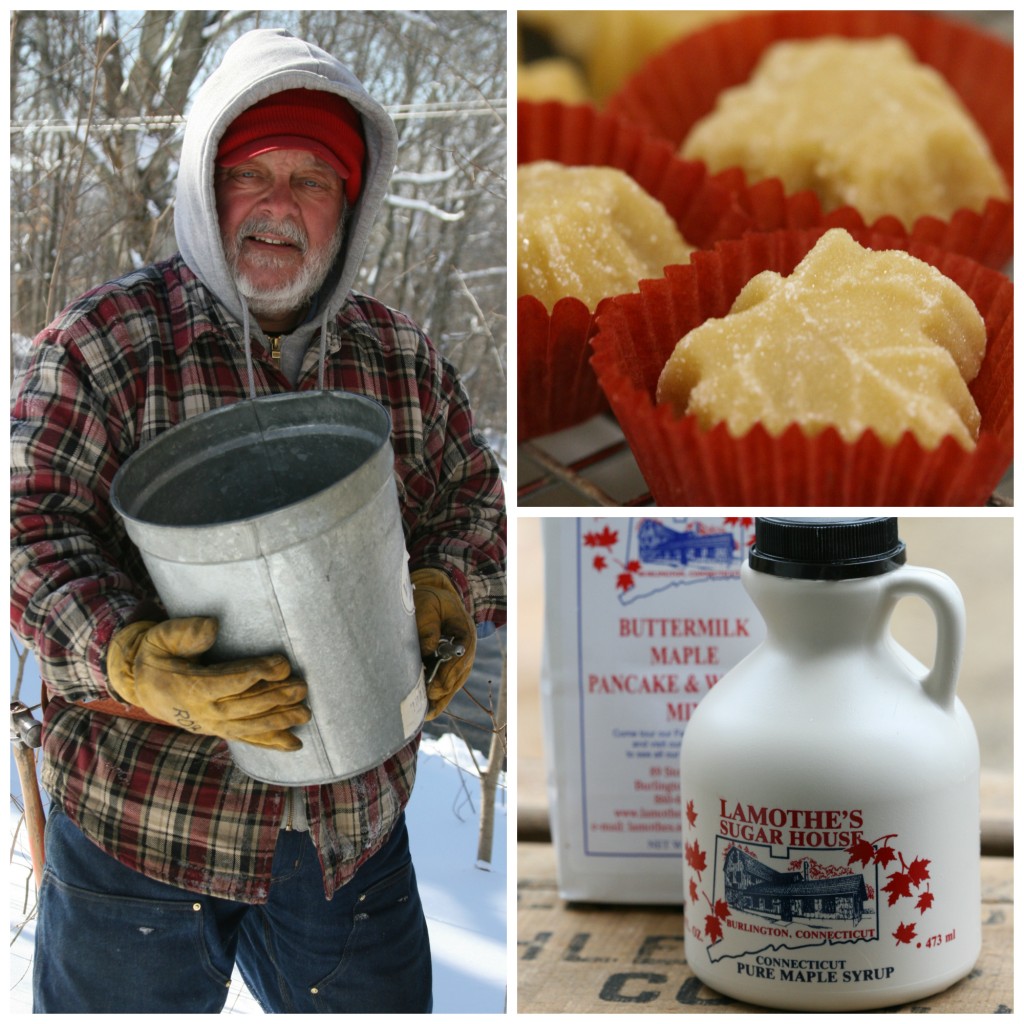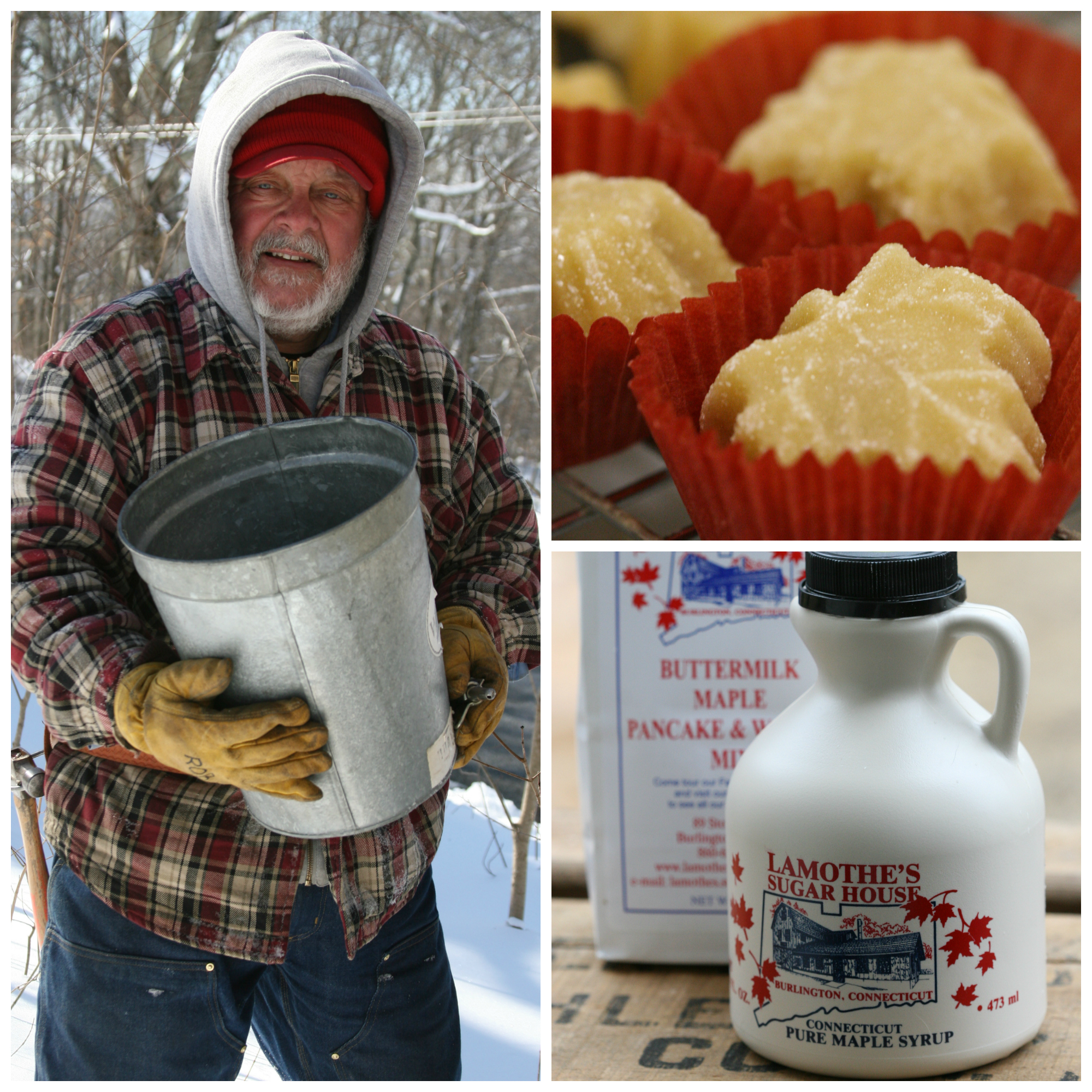 Be sure and check out the new grading system for pure maple syrup!