These sticky, gooey Glazed Doughnuts are made from my Apple Fritter dough recipe. Light and fluffy, homemade doughnuts are simple to make and oh so delicious.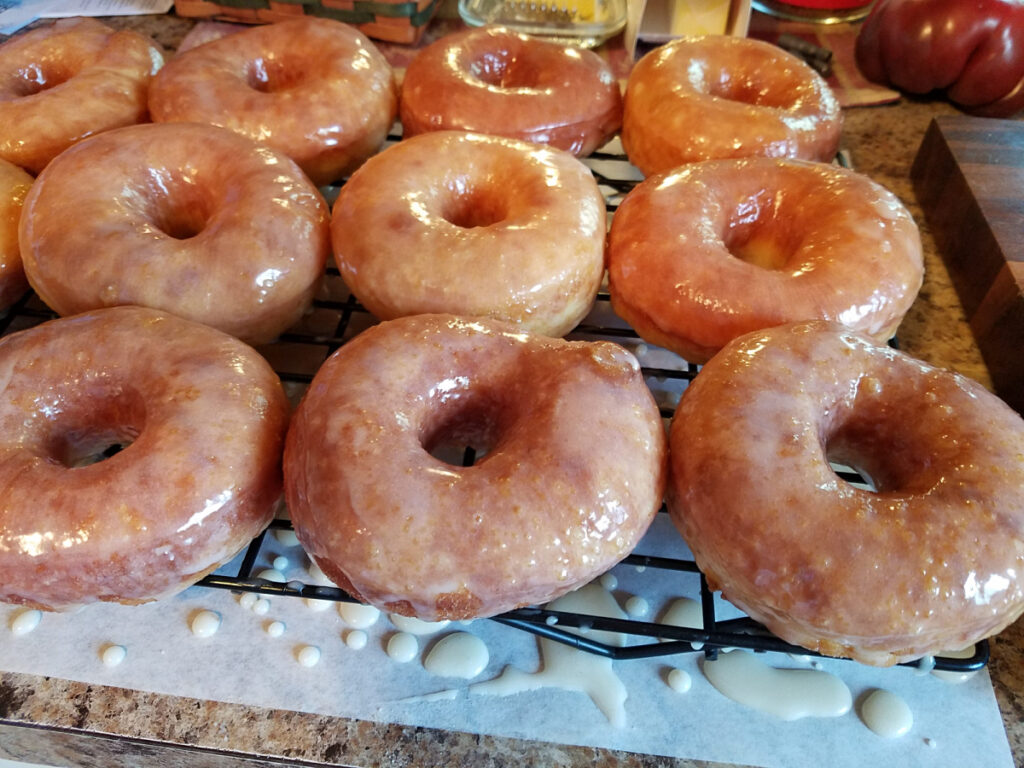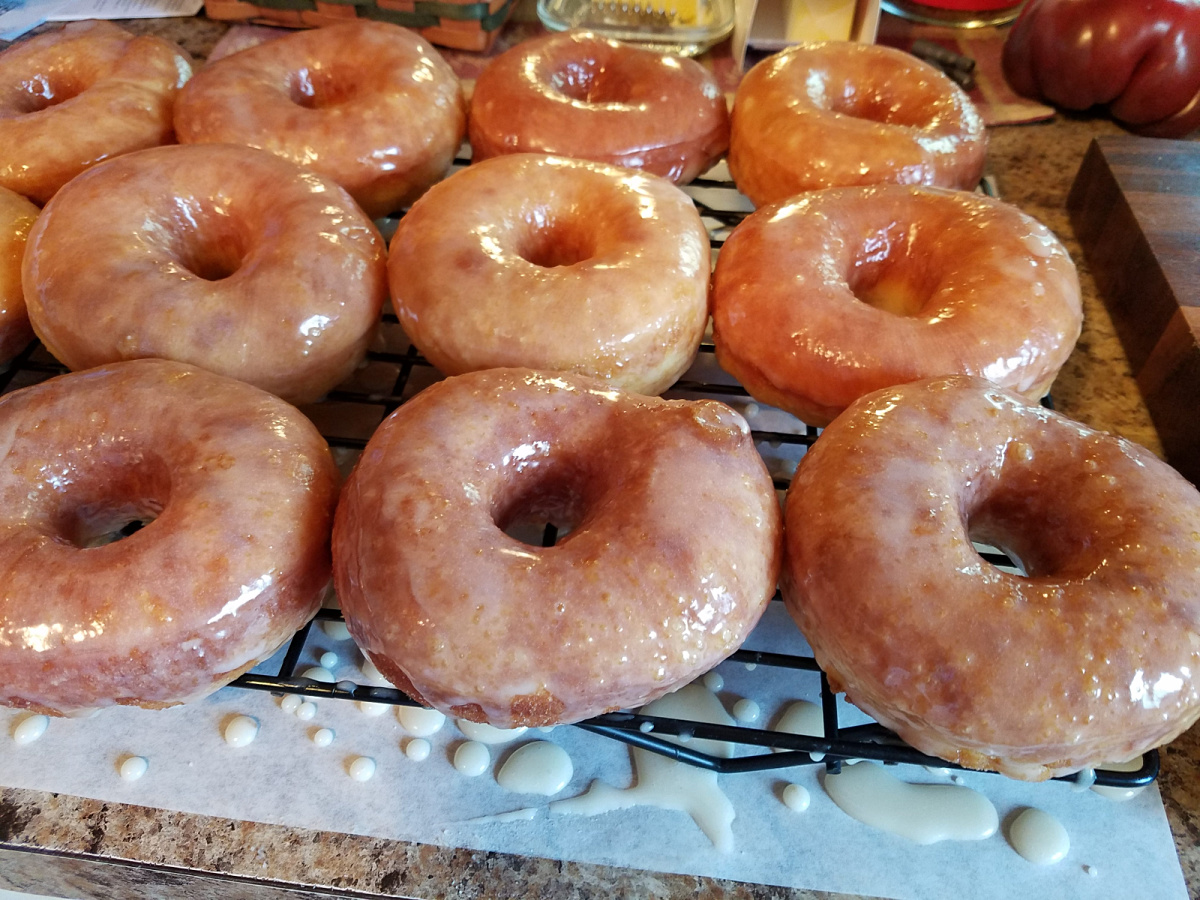 Who doesn't love things homemade? I know I surely do. And anything cooked or made in a cast iron skillet is sure to be even better. And homemade Glazed Doughnuts are no exception!
Make the apple fritter dough as directed, then roll out to about 3/4-inch thickness on a lightly floured surface. Then cut out doughnuts and holes with a 3 1/2-inch doughnut cutter. Rub the doughnut cutter in plenty of flour for each cut you make. Twist the doughnut cutter back and forth a bit and gently bang out the doughnut onto the counter. Place the doughnuts and holes onto a half sheet pan lined with parchment paper. You'll want to give them a little room to rise on the sheet pan. (I generally put 3 doughnuts in each row and you'll fit about a dozen on each half sheet pan) Cover loosely with plastic wrap and plop in the refrigerator overnight. This way, they'll proof in the fridge and you'll have most of the work done in the morning. Just get to frying them up fresh.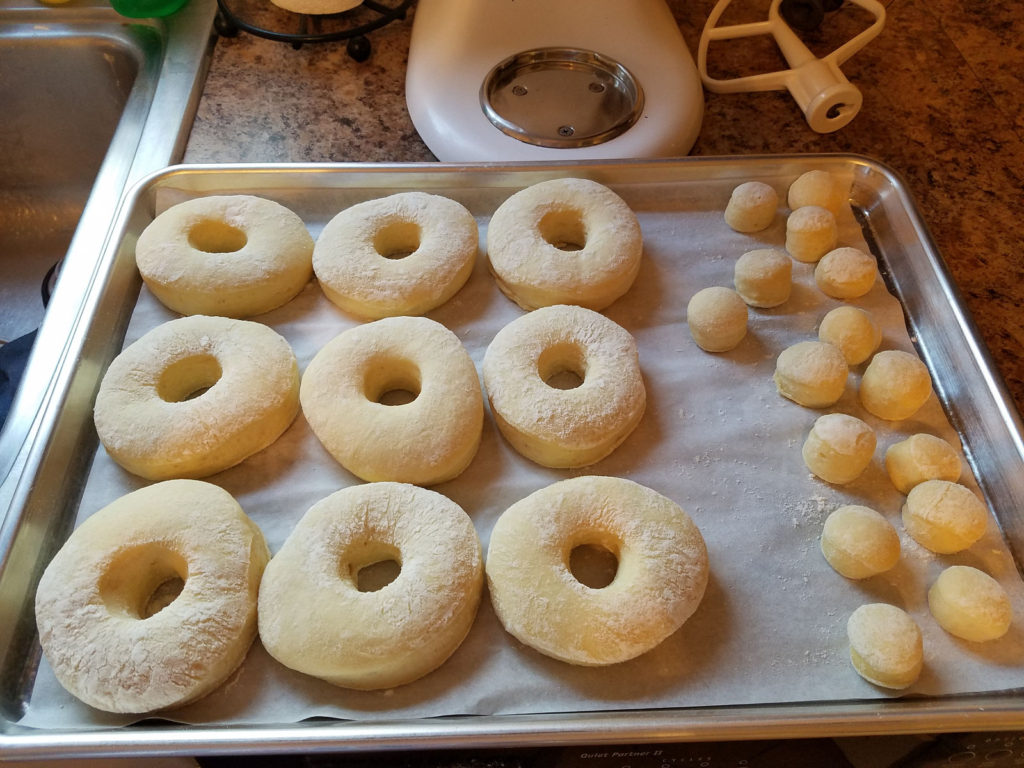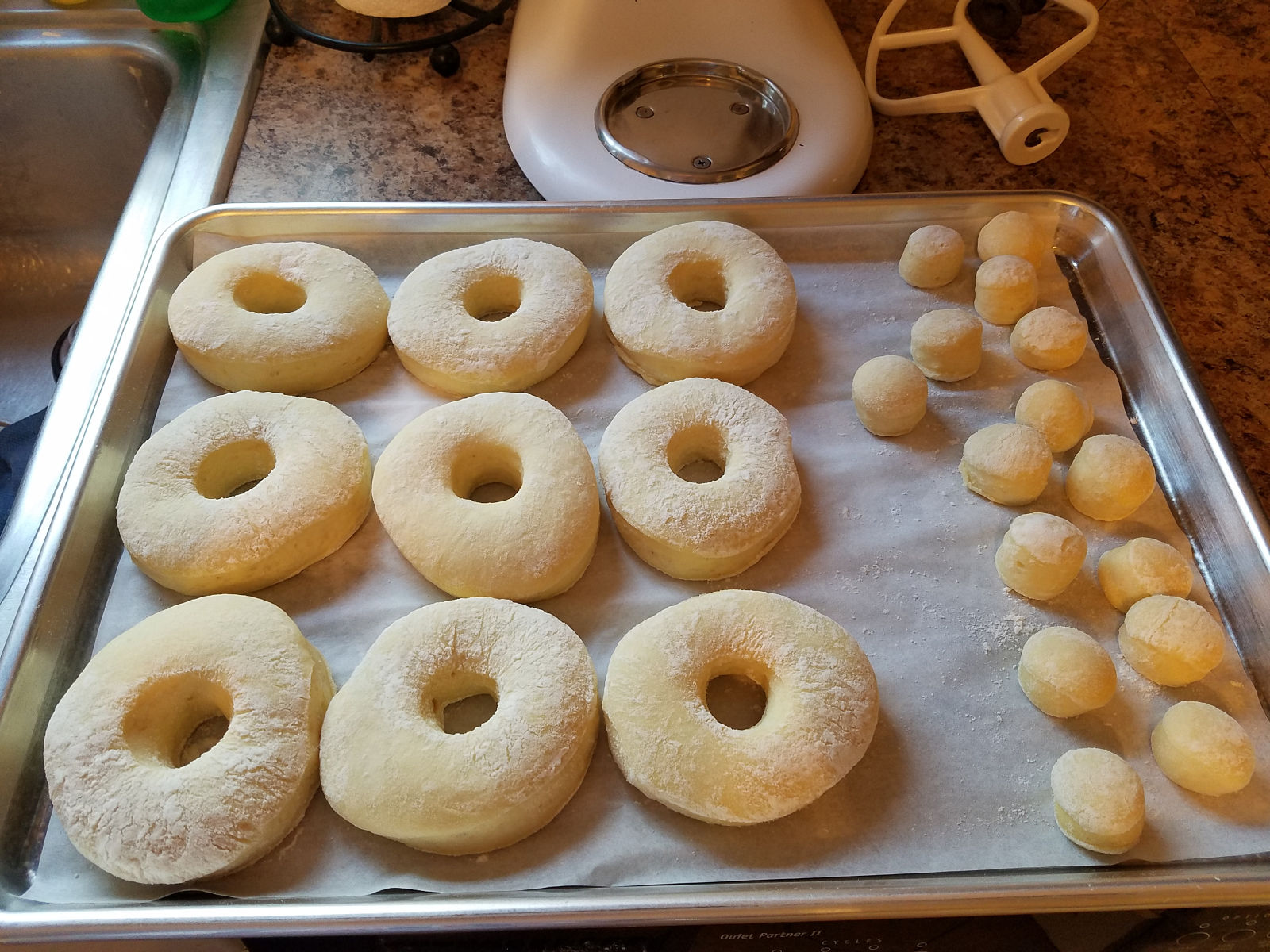 I'm frying these babies up in a Lodge 13.5-inch cast iron skillet. Heat the oil to 375 degrees F and maintain that. Use a digital thermometer to monitor your temperature. Canola oil is my personal preference, because it doesn't add any flavor to your doughnuts. Fry them on each side about 1 minute or so, flipping only once. Use a slotted spoon to lift them out of the hot oil and let drip dry on a half sheet pan lined with paper towels.
To make the glaze:
Whisk together 2 cups powdered sugar, 4-5 tablespoons whole milk and 1/2 teaspoon pure vanilla extract. You'll want your glaze to be fairly thin, so it just coats the doughnuts and drips off. You can add more milk if you need to make it thinner. I just dip the top side and let them air dry on a baking rack set over parchment paper.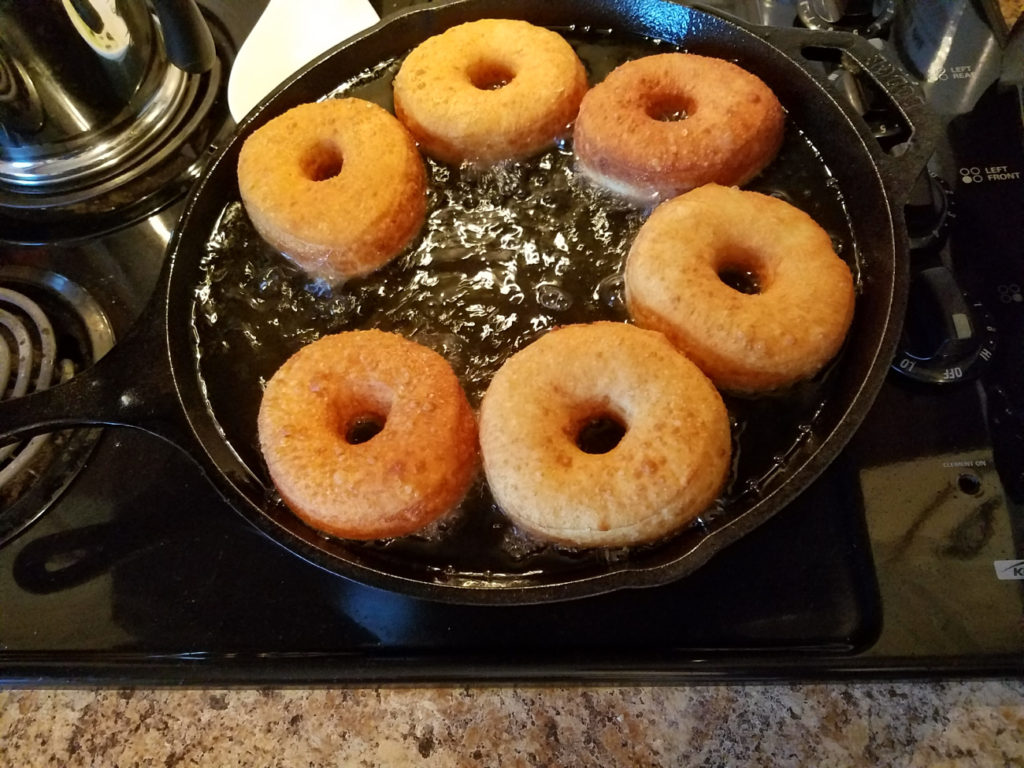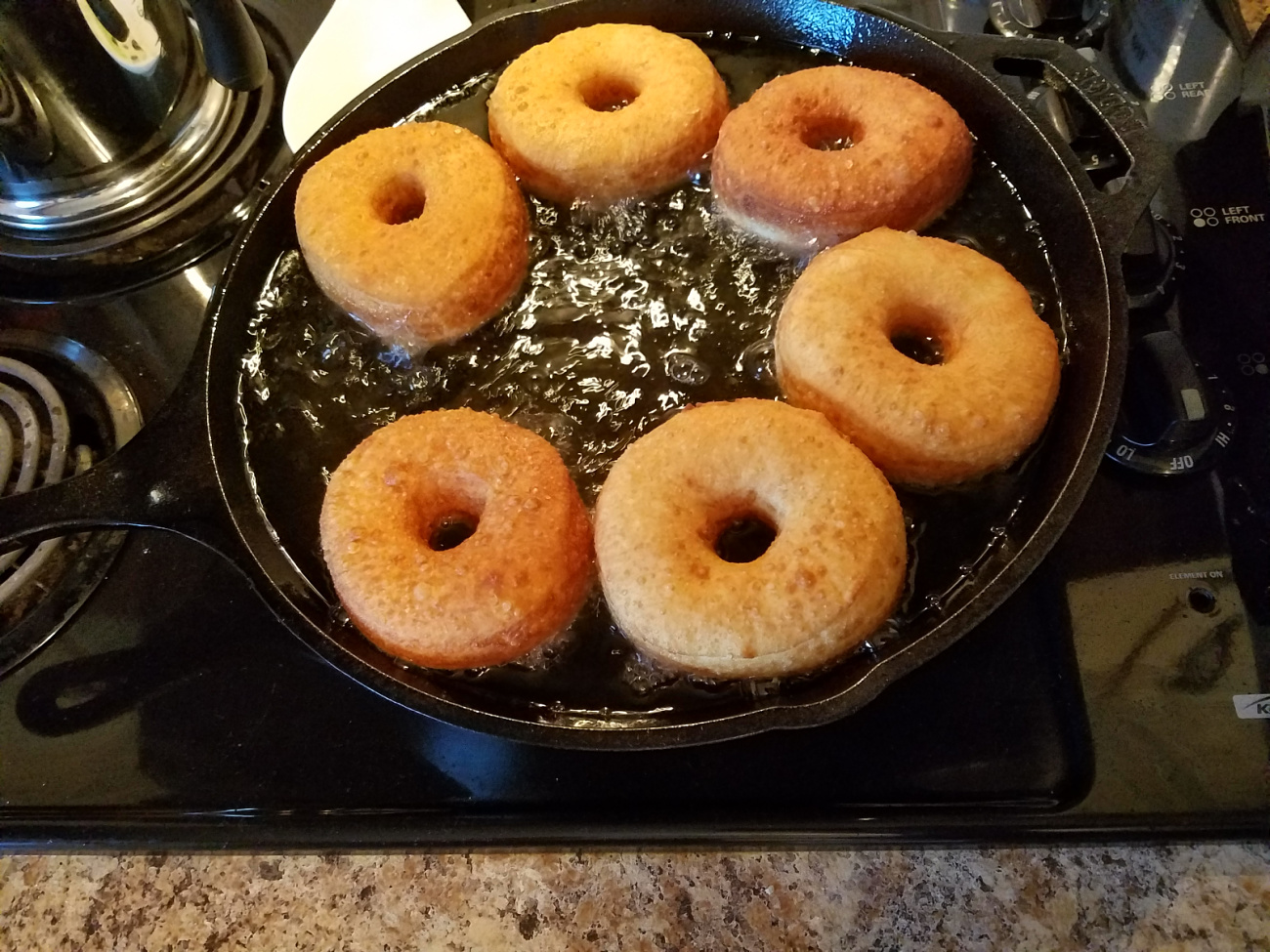 Save
Save
Save
Save
Save
Save
Save
Save
Save