My parents were on the "farm to table" movement before it ever became popular. It's not a new concept to me. At dinner time, my mom would ask one of us kids to go into the cellar to get a can of vegetables.
We started the process of breaking ground for a new vegetable garden around 7 years ago. We've made improvements each year, including adding composted chicken manure and installing a 6-foot tall fence around the entire vegetable garden.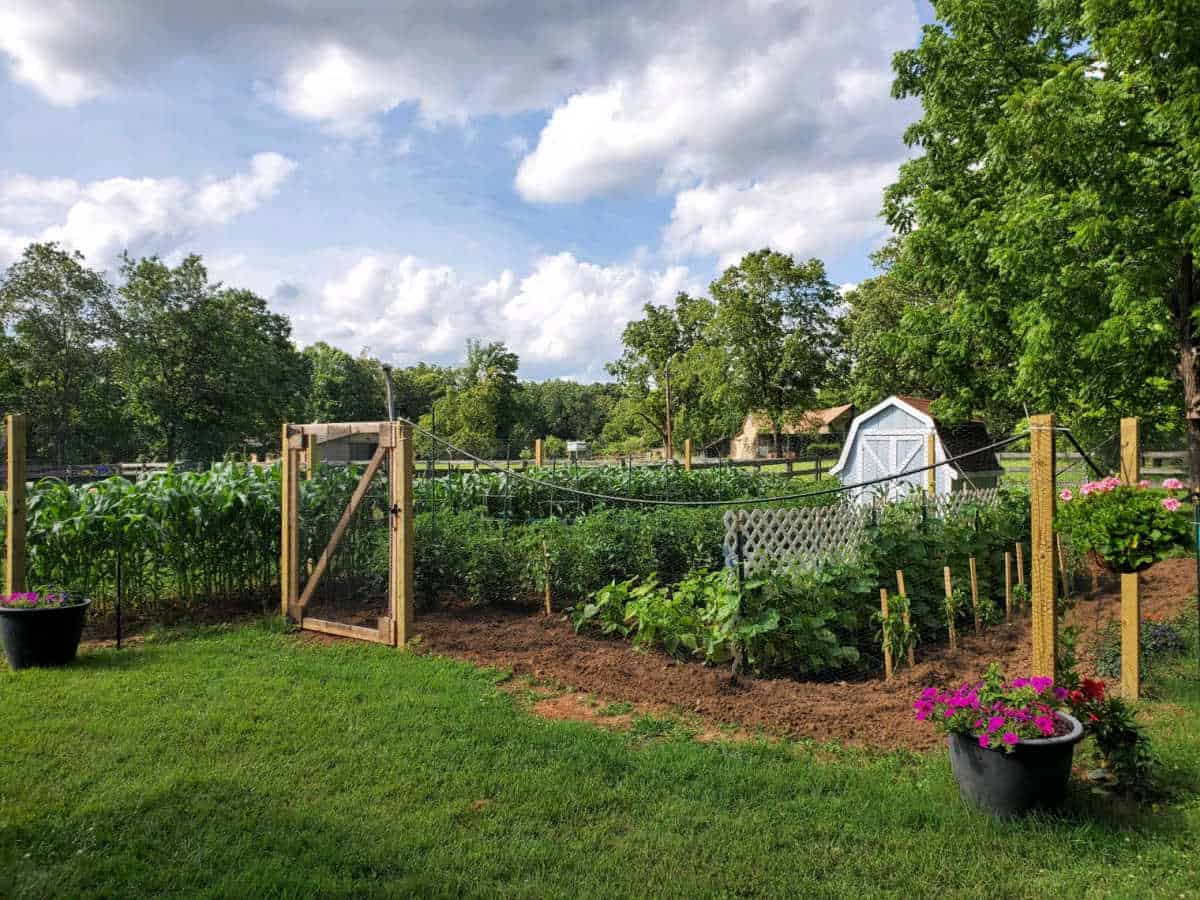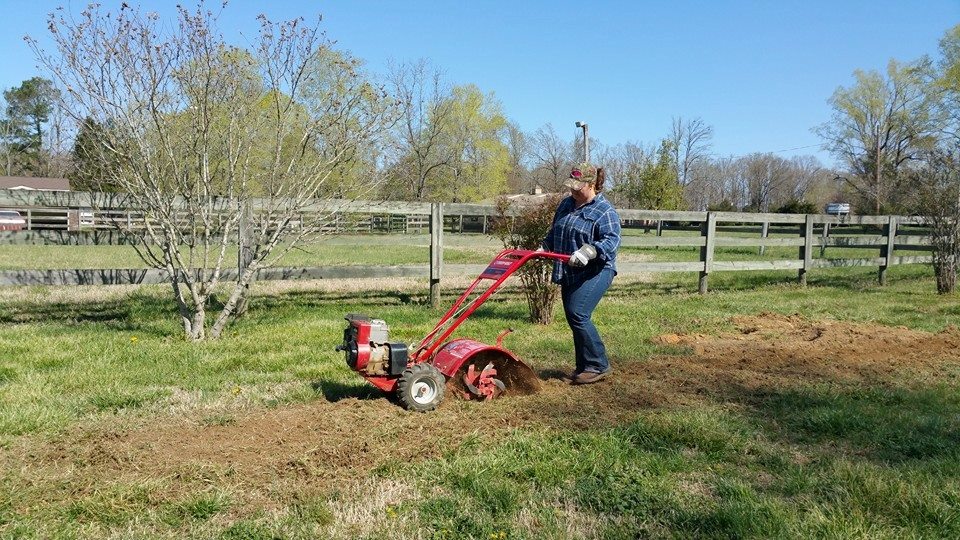 It wasn't something we bought at the grocery store, it was something my mom had canned. We had a shelf in the cellar stocked with Mason jars of green beans, corn, carrots and beets. And with everything going on today, Victory Gardens are making a come back.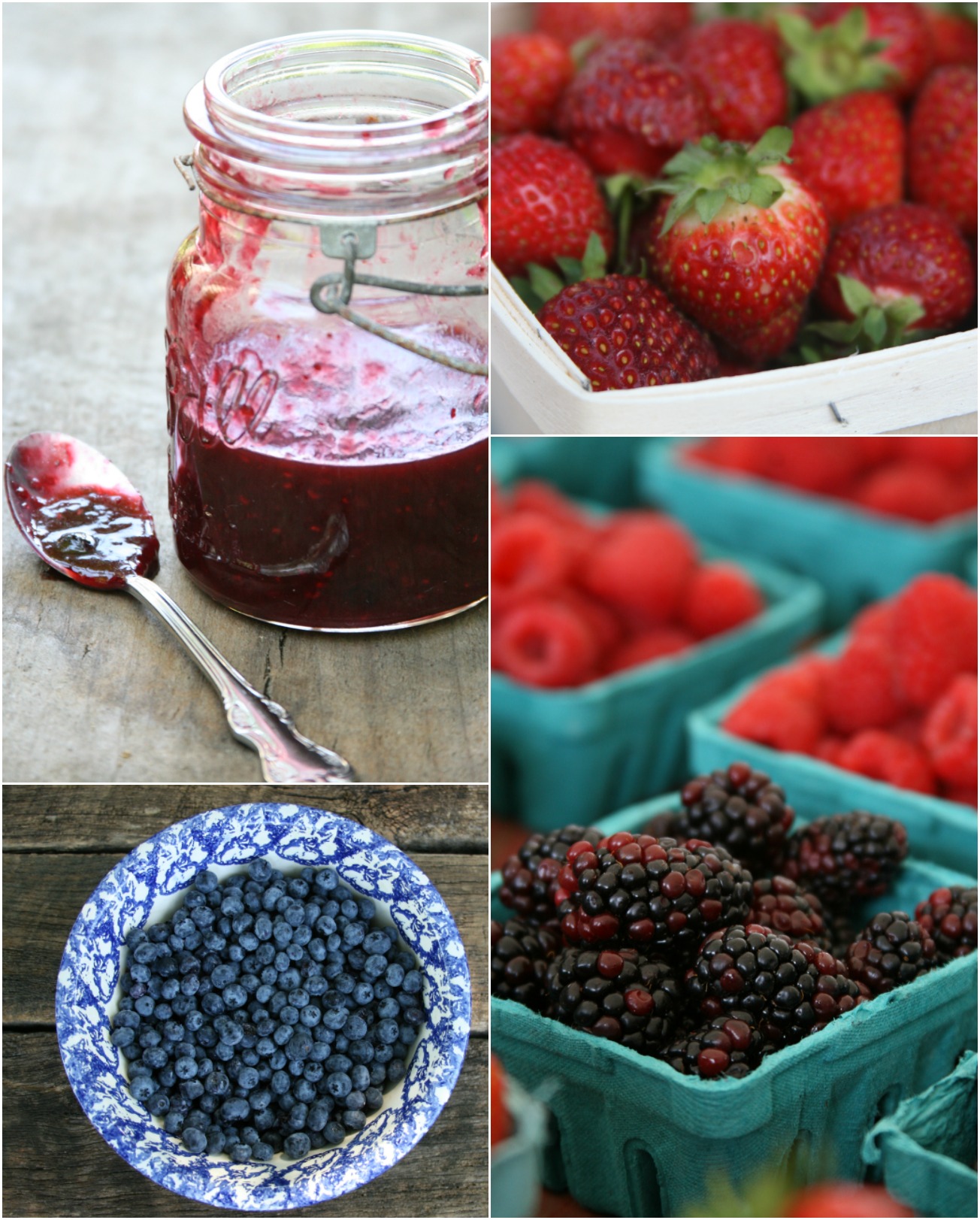 Growing up on the farm, I remember as a little girl making the trip with my dad to Troy, New York to purchase a Troy Bilt Rototiller. It was a memory that stayed with me. My dad used that tiller every season to till the soil in the garden and prepare the garden.
He would carry a white 5-gallon pail on the handle of the tiller to collect any rocks, stones or big sticks that the tiller kicked up. As I got older, I used that rototiller to till the garden and carried on the tradition.
(This is a similar rototiller we have on our homestead!)
Be sure and try making your own Homemade Barbecue Sauce, Bread and Butter Pickles, Canning Sweet Peppers, and making homemade jams such as Raspberry Rhubarb Jam and Mixed Berry Jam.
Freshly picked berries can easily be frozen too! Wash and place them into large freezer zip-style bags. Press out as much excess air as you can. Lay the bags flat in the freezer. Frozen berries work perfectly for homemade Berry pies! Be sure and try my Homemade Blueberry Pie, Peach Pie, and Strawberry Rhubarb Pie.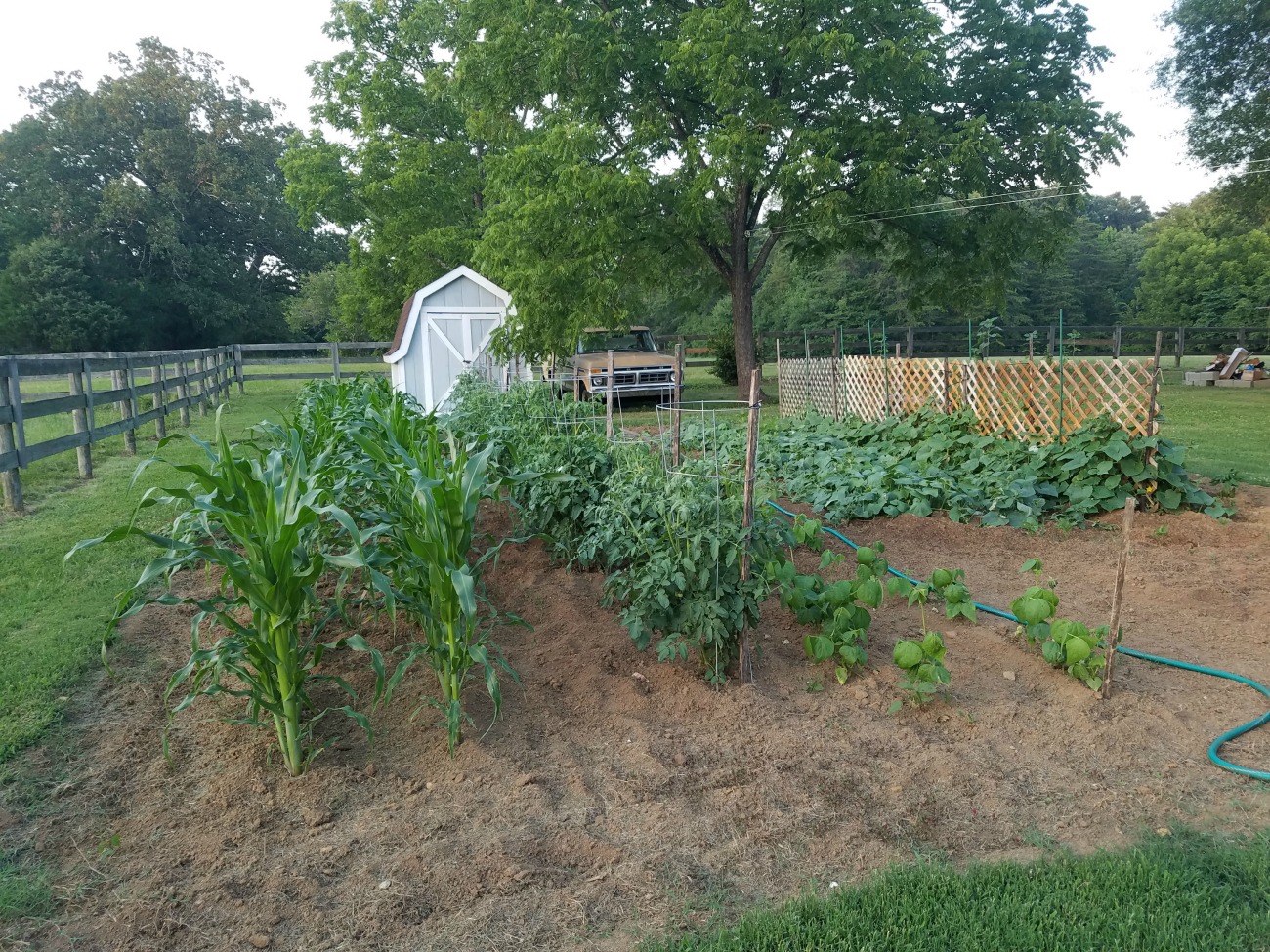 The weather in North Carolina is amazing. I'm so excited to be able to plant the garden this year. First you till hard, compacted soil, then add some aged manure or compost and till more so you incorporate it well. You need to work the soil to make it nutrient rich so your vegetable plants will thrive.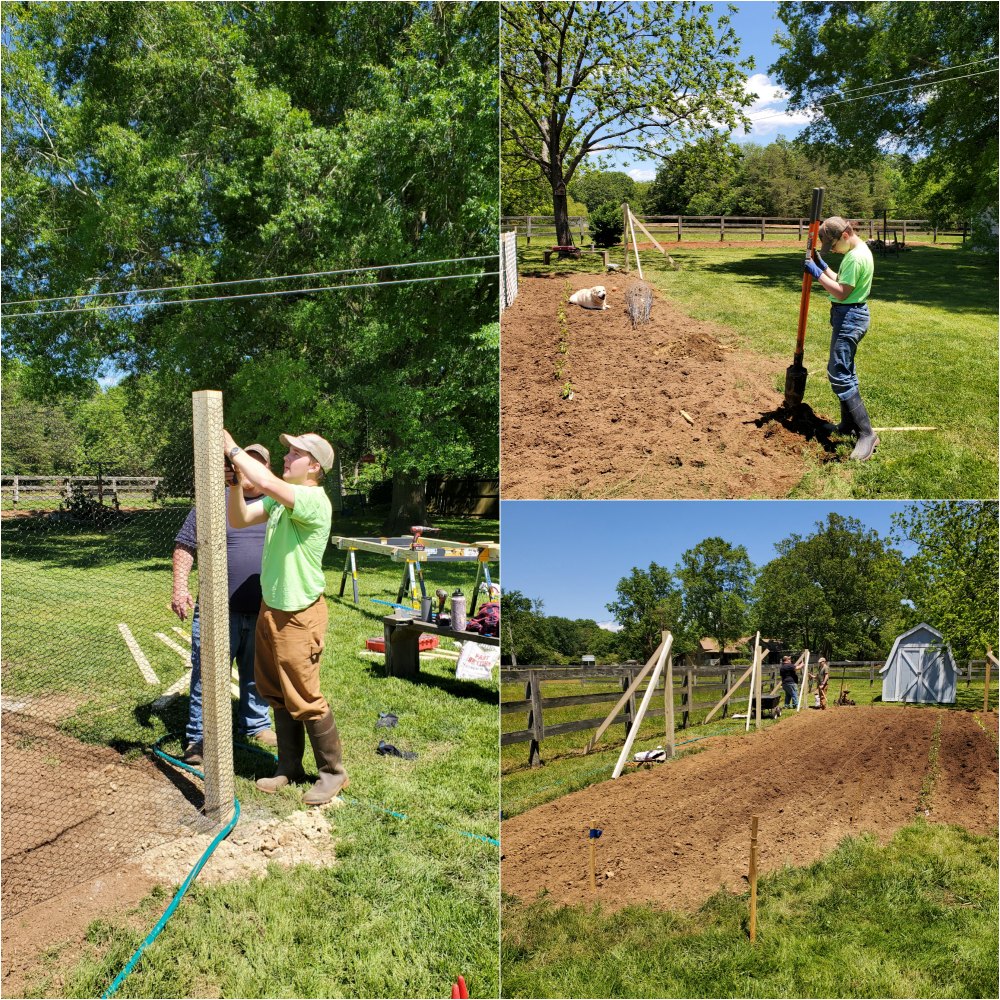 What type of manure is good for a vegetable garden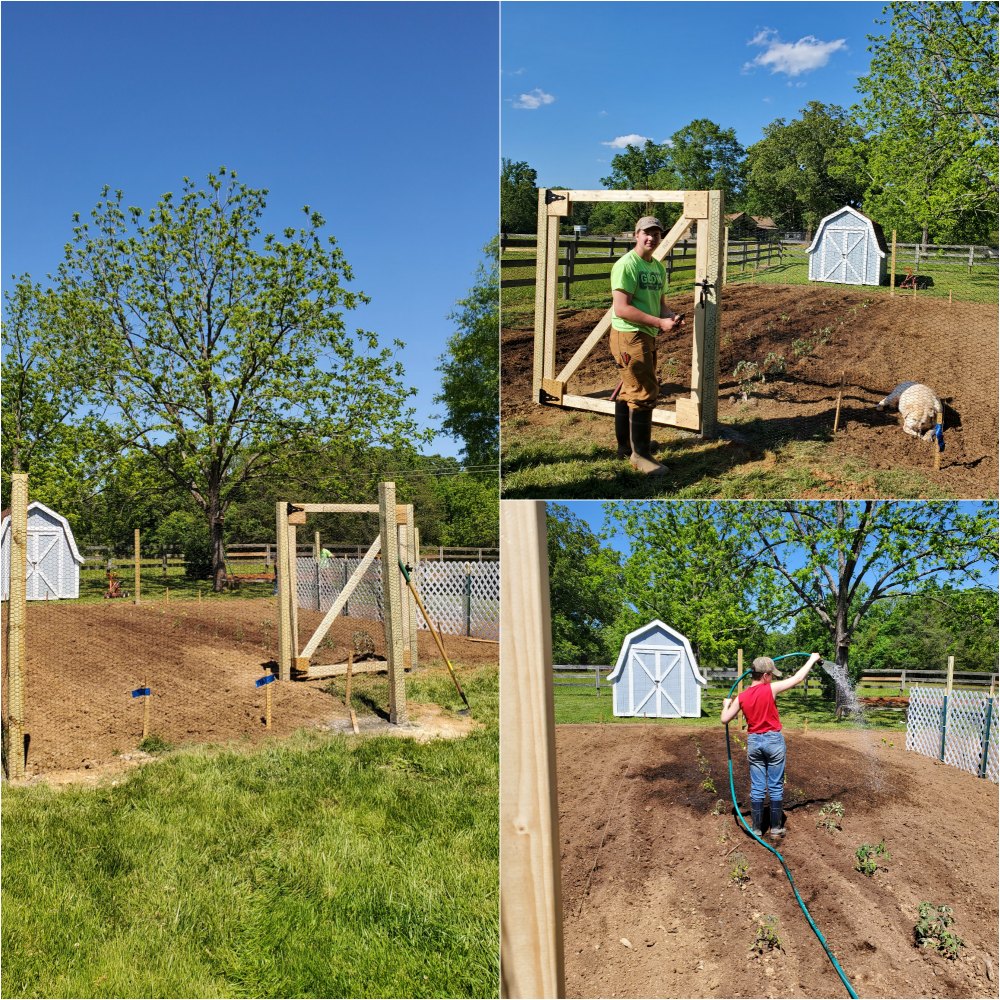 I tend to ask for aged manure from a local farm. You can typically get it for free or very little cost. My grandfather used to say that chicken manure was the best, followed by sheep, cow or pig and last horse manure.
Either way, you want something that is aged- so it's decomposed a bit and broken down. Which ultimately means it nearly becomes beautifully enriched soil.
It takes a lot of time and dedication to create a new vegetable garden. But in the end, you will be rewarded for all of your hard work with beautiful vegetables for your family to enjoy.
Last year, we installed 6-foot posts and PVC-coated chicken wire around the entire vegetable garden. Deer, groundhogs and other critters had become a problem. This will help protect our vegetable garden.
I usually plant both pickling cucumbers and regular cucumbers. Pickling cucumbers have a thicker skin and are perfect for Homemade Pickles. The traditional cucumbers are perfect for salads and making an Asian Cucumber Salad. Check out all the incredible heirloom seeds that Rare Seeds has to offer!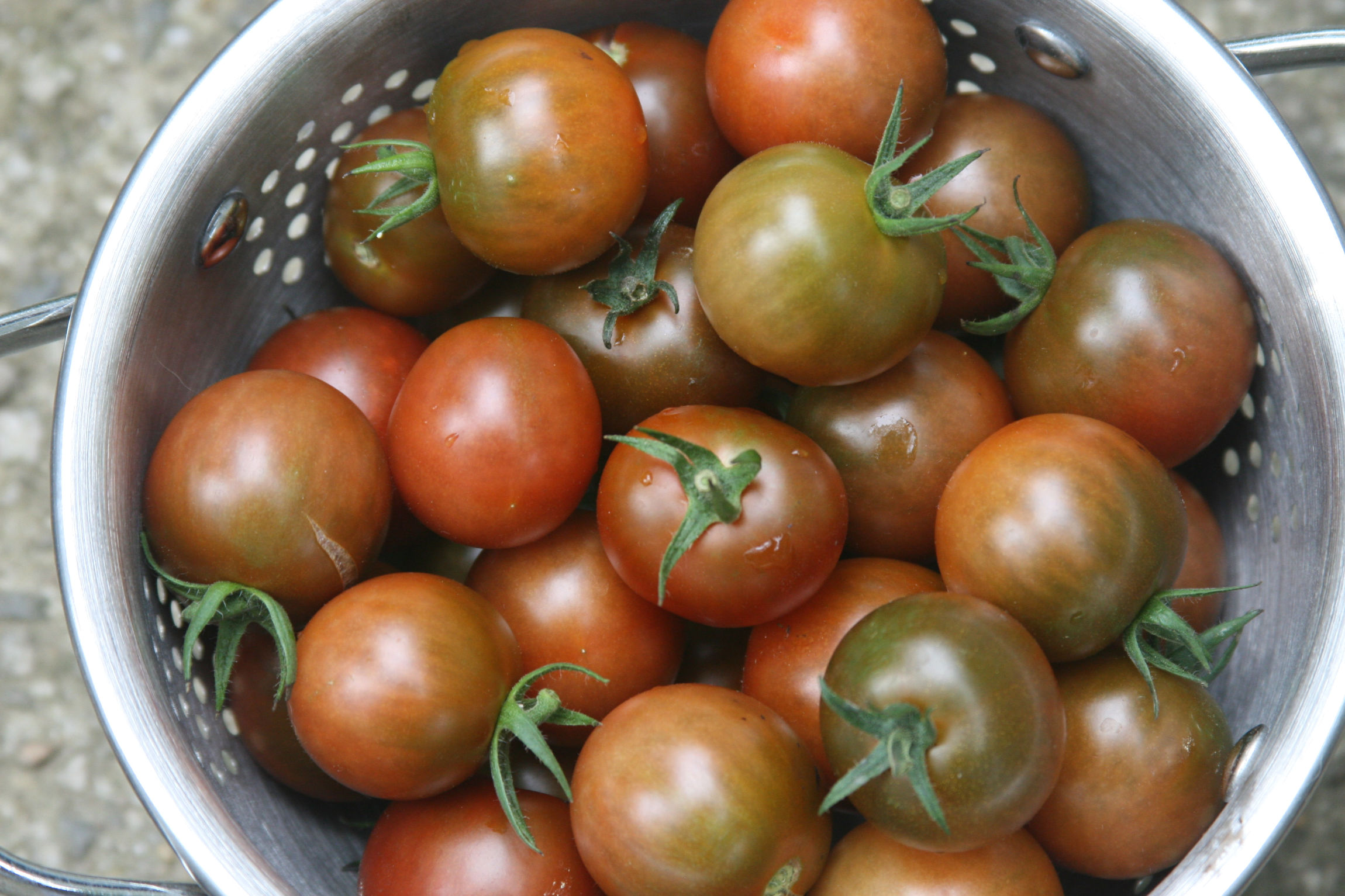 We grow heirloom tomatoes for homemade Marinara Sauce for Homemade Pizza, Tomato Bruschetta, and for this delicious Spinach Quiche Recipe with a cornmeal crust.
Back at my parents farm we would plant about 100 heirloom tomato plants and harvest with food safe 5-gallon buckets. We used a Squeezo (Food mill) and harvested tomatoes right on our patio outside. (Look for a Sqeezo on Ebay!)
Some freezer friendly meals are French Meat Pie, Italian Sausage Soup, Sausage and Peppers, Beef Stew, and Homemade Chili. Be sure and try making my Pickled Sweet Peppers. They are so good, super easy to make and perfect on sandwiches!
Disclosure: As an Affiliate Marketer, I earn from qualifying purchases. If you click a product affiliate link on A Farmgirl's Kitchen and make a purchase, I may receive a commission at no additional cost to you! I own every cooking product I recommend and love how they perform.