Make these adorable Christmas Decorated Sugar Cookies using simple ingredients and a Wilton cookie cutter. Use a simple roll out sugar cookie and royal icing.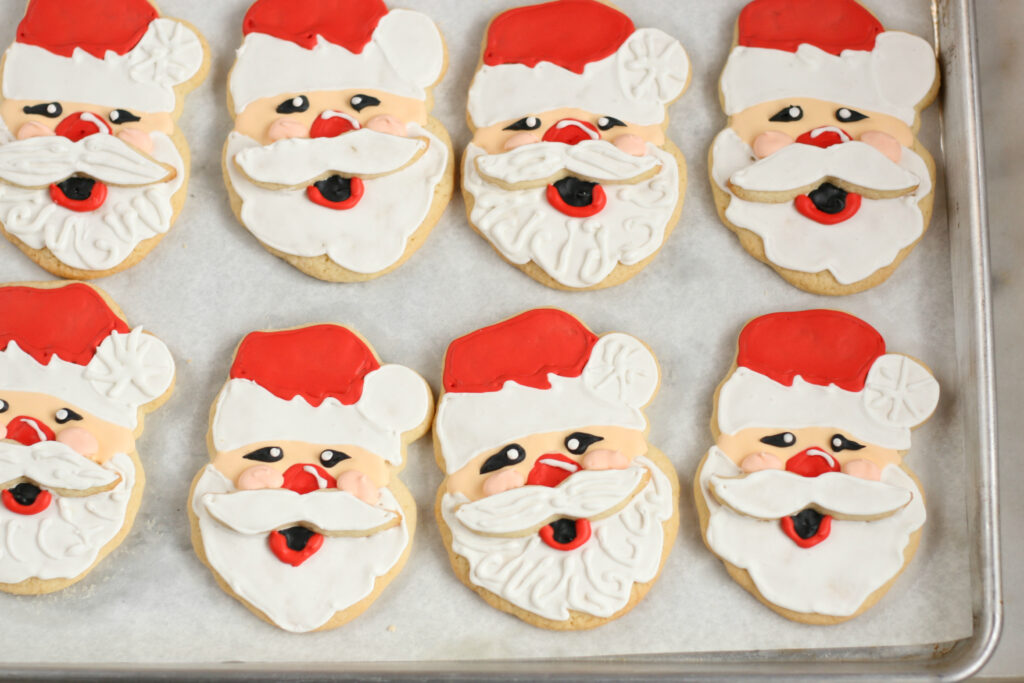 Each Christmas I love to make something homemade for teachers, postal worker, close friends, and a few neighbors. This year, I went all out on these Santa sugar cookies. Wilton Cake Decorating makes the most adorable Santa face cookie cutter. The mustache is a separate cookie cutter and you attach it to the top of Santa's face. So cute!
First, I made rolled sugar cookies and let them cool completely. Below you can see the step images of the process of decorating each cookie. I piped royal icing around the edge of the cookie, for an outline. Let that dry and then flooded each section with thinned out royal icing. Finally added details to each cookie. Once you get the royal icing down, you can let your creativity take over! Be sure and check out Sweetopia's amazing video on how to decorate festive Christmas cookies! Be inspired this holiday season!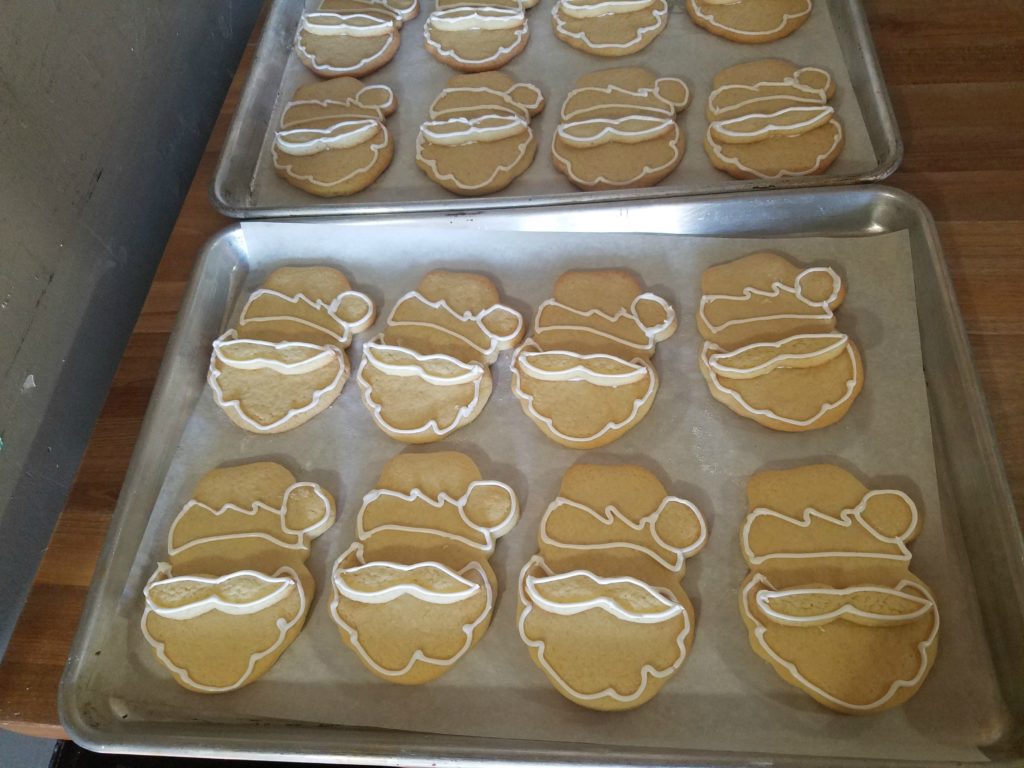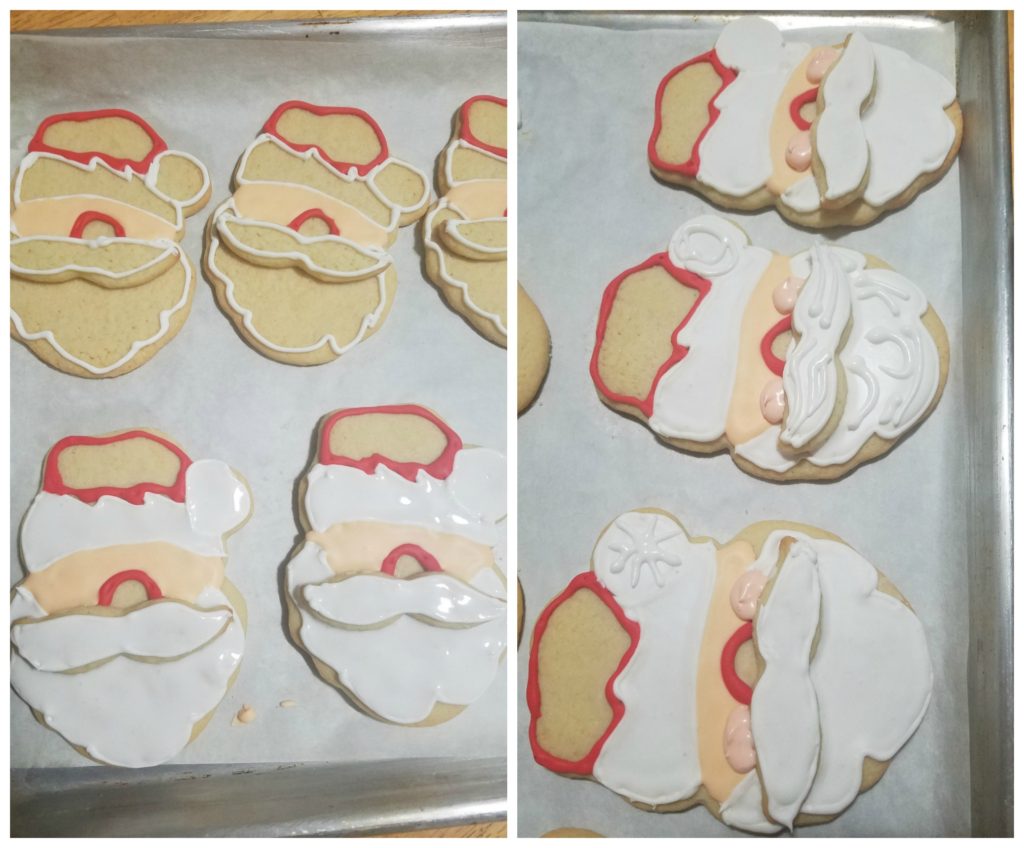 A Farmgirl's Kitchen is a participant in the Amazon Services LLC Associates Program, an affiliate advertising program designed to provide a means for sites to earn advertising fees by advertising and linking to amazon.com