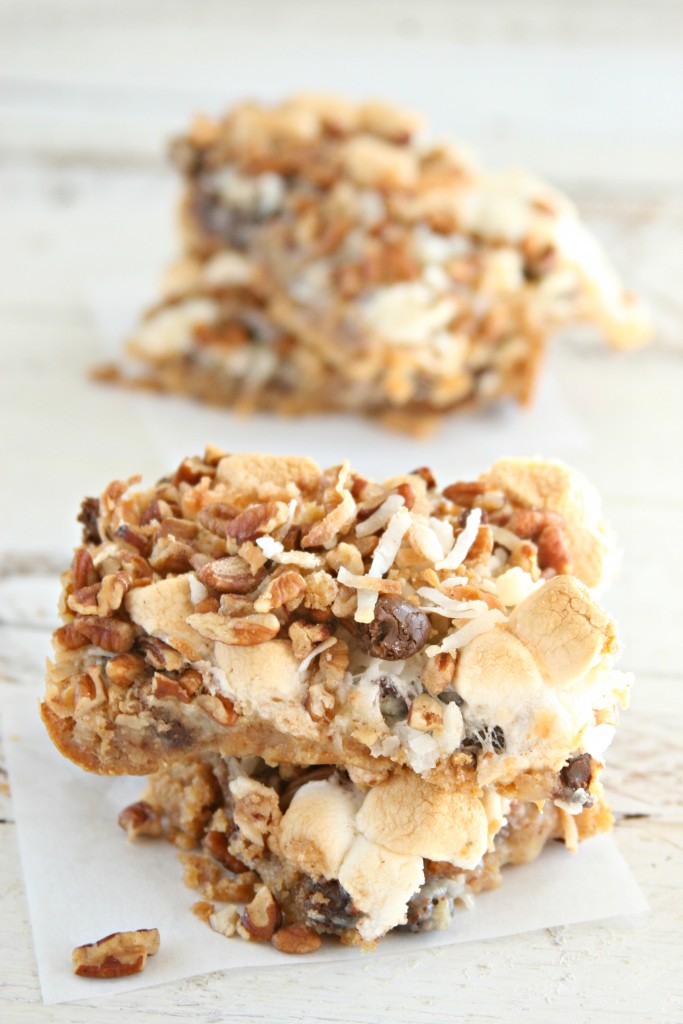 There is nothing quite like warm and gooey S'more bars on a cold winter night. Cuddle up with your favorite blanket and enjoy one of these yummy treats after dinner. Very similar to a magic cookie bar- but with the addition of mini marshmallows. With this particular house, we have an electric stove. I can honestly say that personally, I would never install an electric stove in any kitchen. The heat is too uneven in the oven and you can easily burn anything on the stove-top. But, we have to work with what was in this house. Without a gas stove, I find it difficult to make s'mores in the winter. This recipe satisfies my s'more cravings.
With the impending snow storms coming up the east coast, it's possible the kids might be home for a few snow days. Okay- school was closed today and they've already cancelled for tomorrow. We are fortunate that I work from home, so it's not that big of a deal to have them home. Just know I probably won't get much done. This would be a great treat for the kids to make. Keep them busy and a little time away from technology. If you are like me, you already have all of the ingredients to make these sticky, chocolaty goodness in the pantry. Keep warm this weekend and make sure and check on elderly neighbors. Don't forget your pets, it's going to be bitter cold outside!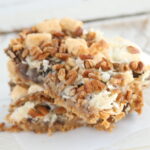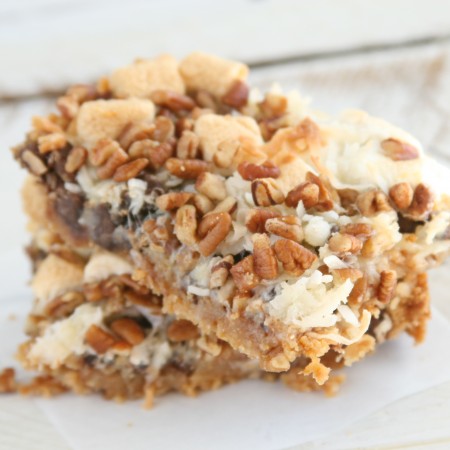 S'more Bars
Ingredients
1

cup

2 sticks unsalted butter, melted

3

cups

graham cracker crumbs

2 sleeves

1

cup

chopped nuts

1 1/2

cups

sweetened coconut flakes

2

cups

mini-marshmallows

1 1/2

cups

semi-sweet chocolate chips

1

14-ounce can sweetened condensed milk
Instructions
Spray a 13x9 baking pan with cooking spray. Set aside.

In a medium bowl, combine the melted butter and graham cracker crumbs. Spread evenly in the baking pan. Press down with either a rubber spatula or your hand.

Sprinkle the chocolate chips evenly over graham crumb mixture. Pour the can of sweetened condensed milk over. Spread with a rubber spatula. Layer the remaining ingredients. Press down gently with your hands.

Bake in a preheated 350 degree F oven for about 30 minutes or until lightly golden brown. Let cool on a wire rack. Cut into bars.