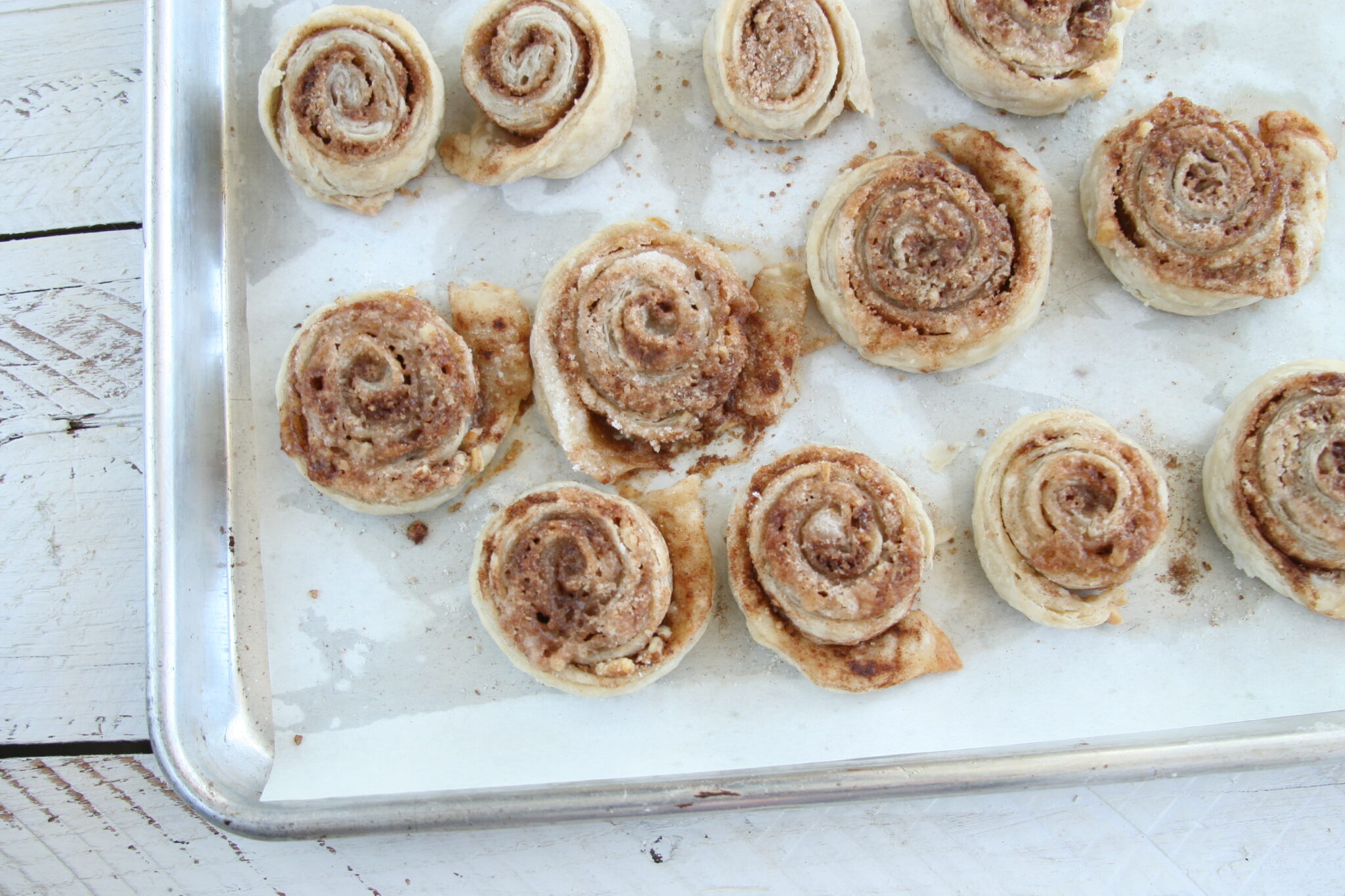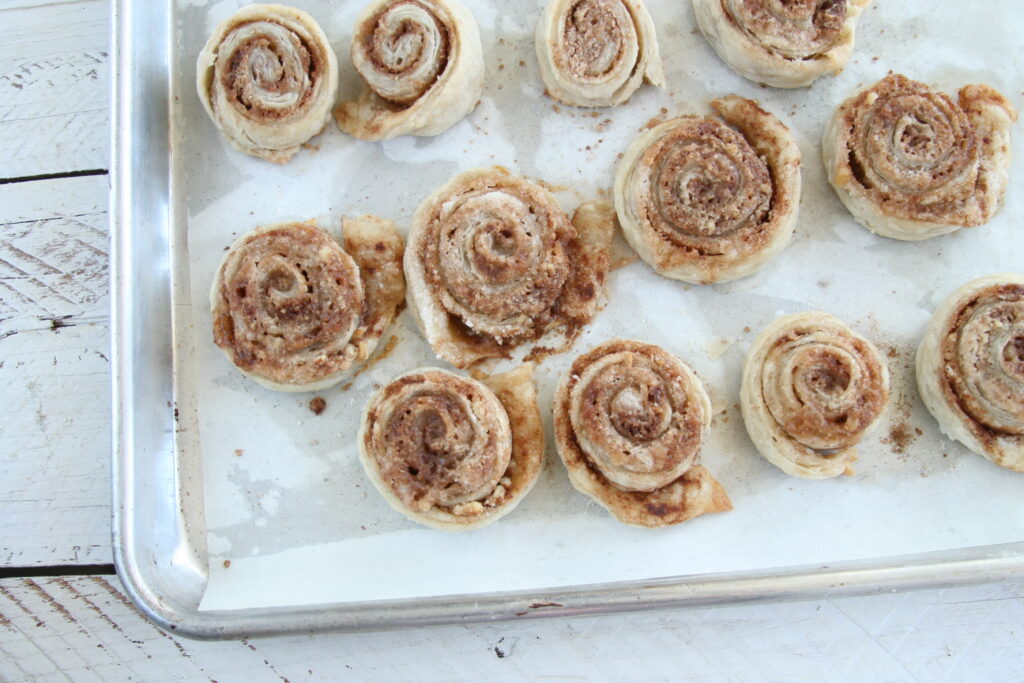 My Dad always taught us to use what you have. No sense in spending any more money when you already have plenty to chose from right at your fingertips. I made a batch of homemade pie crust for an pie order. I delivered the apple and chocolate fudge pie yesterday morning and had a little leftover dough. Etched in my childhood memories are my Mom's homemade pies. We always made a trip over to Southington, Connecticut in the fall to Rogers Orchards for a bushel or two of seasonal apples. Those juicy, locally grown apples would be turned into apple sauce and plenty of homemade pies. If she had leftover dough- we would roll out the remaining pieces, sprinkle with cinnamon and sugar then roll them up like cinnamon rolls. Cut them and bake. This simple, old-fashioned cookie is super simple to make and really yummy. Guaranteed they will not last the evening in your household. Pie crust cookies are a favorite in our house.
Roll out the dough just slightly thicker than you would for a pie. Sprinkle generously with cinnamon and sugar. I added some finely chopped pecans and walnuts. Then roll up, starting from the long end. Cut the cookies about 1 1/2-inch thick or so. Place them on a parchment lined half sheet pan and bake in a preheated 400 degree oven for about 20-25 minutes. Or until they are lightly golden brown. They are crunchy and chewy all at the same time. A little bit of heaven in your mouth.
I keep all of my baking utensils neatly organized on a stainless steel rack in our kitchen. Half-sheet pan parchment paper, paper baking cups, sprinkles and extra vanilla extract all lined up neatly. January is a great time of year to give everything a thorough cleaning and organize. Go through your spices and make sure nothing is out of date. We found some great Rubbermaid containers with lids in Walmart. These help keep rubber spatulas, measuring cups and other baking necessities clean and ready for your every baking moment.