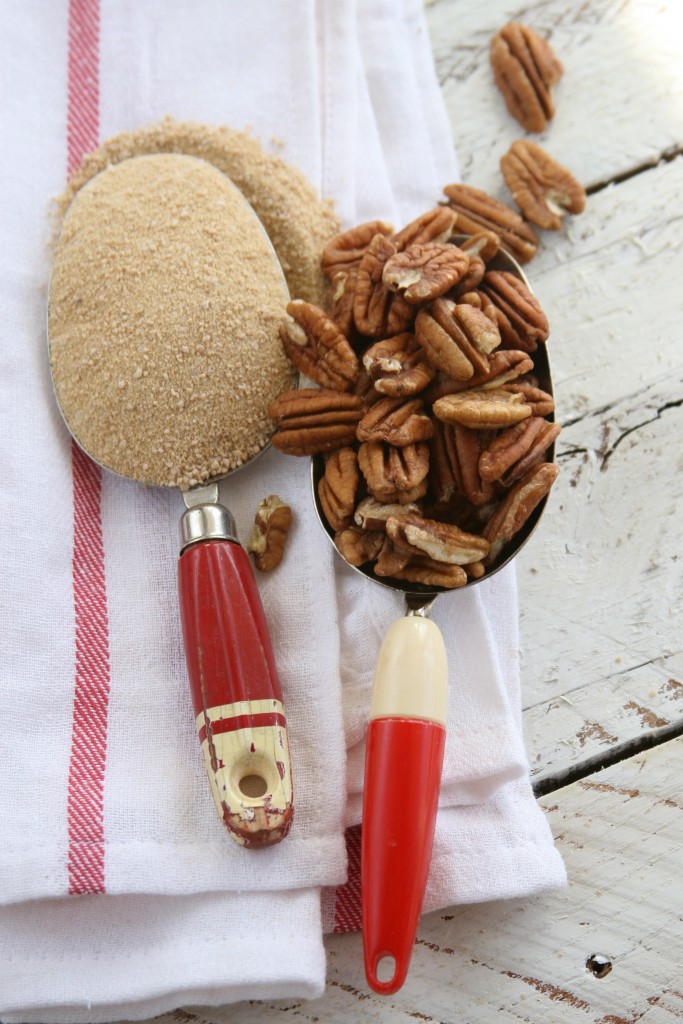 This year has been amazing. My first cookbook, New England Farmgirl came out in March and has been at the top of Amazon's list for nearly the entire time. Just to say that I wrote, photographed and was able to have a publisher pick up my cookbook is something beyond words. It wasn't the easiest task, but it's definitely what I love to do. I honestly love a challenge. We are truly blessed by God. The kids are growing like a weed, in a blink of an eye they've grown from little babies to big kids. I'm Thankful for so many things this year. This year, marks twenty years together for Scott and I. That's crazy. I started dating him in high school and love him more each day.
With the move to North Carolina, we've gained new friends and neighbors. My girl, Lola has been my saving Grace for times I needed a break. A quick trip to the barn to ride and spend time with Lola can be compared to a day at the spa for most other girls. But, I'm not like other girls. I'm grateful we can afford her and I'm able to ride nearly every day. Everything has worked out just as it was supposed to.
So wishing y'all a very Happy Thanksgiving. We hope it's a good one- filled with family and close friends. After you've eaten every last piece of pie that you can and stuffed yourself with turkey- try my Maple Pecan Blondie Bars. This quick and simple white brownie type dessert is the perfect treat. If you've never cooked or baked with granulated maple sugar– it's a must try! Top with vanilla ice cream, drizzle with a little caramel sauce and indulge a little this weekend.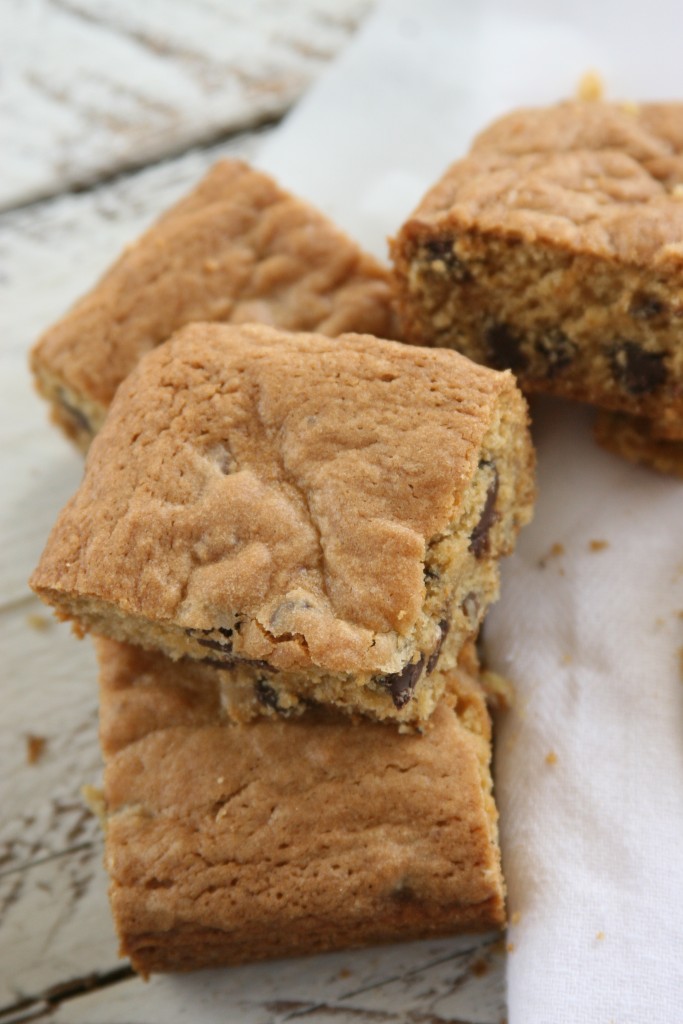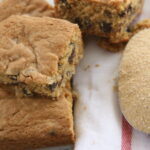 Maple-Pecan Blondie Bars
This simple and yummy treat is a staple in our home. Maple sugar gives you that little extra flavor.
Ingredients
1

cup

2 sticks butter, softened

3

cups

all-purpose flour

1 1/2

cups

brown sugar

packed

1/2

cup

granulated maple sugar

1

teaspoon

salt

2

teaspoons

pure vanilla extract

3

large eggs

room temperature

1 1/2

teaspoons

baking powder

1

teaspoon

baking soda

1/2

cup

pecans

1

cup

semi-sweet chocolate chips
Instructions
In a large mixing bowl, cream together butter, maple sugar and brown sugar. Add the salt, vanilla and eggs and combine. Add the flour, baking soda, powder and combine. Scrape the bowl with a rubber spatula a few times, making sure everything is thoroughly combined.

Add the pecans and chocolate chips and combine gently.

Spray a 9 x 13-inch baking pan with cooking spray. Spread the dough into the pan as best you can.

Bake in a preheated 350 degree F oven for about 35 minutes or until it is golden brown. Let cool almost completely before cutting into squares.