My first cookbook New England Farmgirl was a great success. That book was a foodie tour of New England and highlighted beautiful farms, sugar houses', farm stands and such, along with recipes from my family's farm. When it came to writing a second one (A Farmgirl's Table) I was overflowing with ideas. This time around I knew I wanted to step up my game- take the images to a whole new level. Even the recipes- they needed to be more diverse and just better.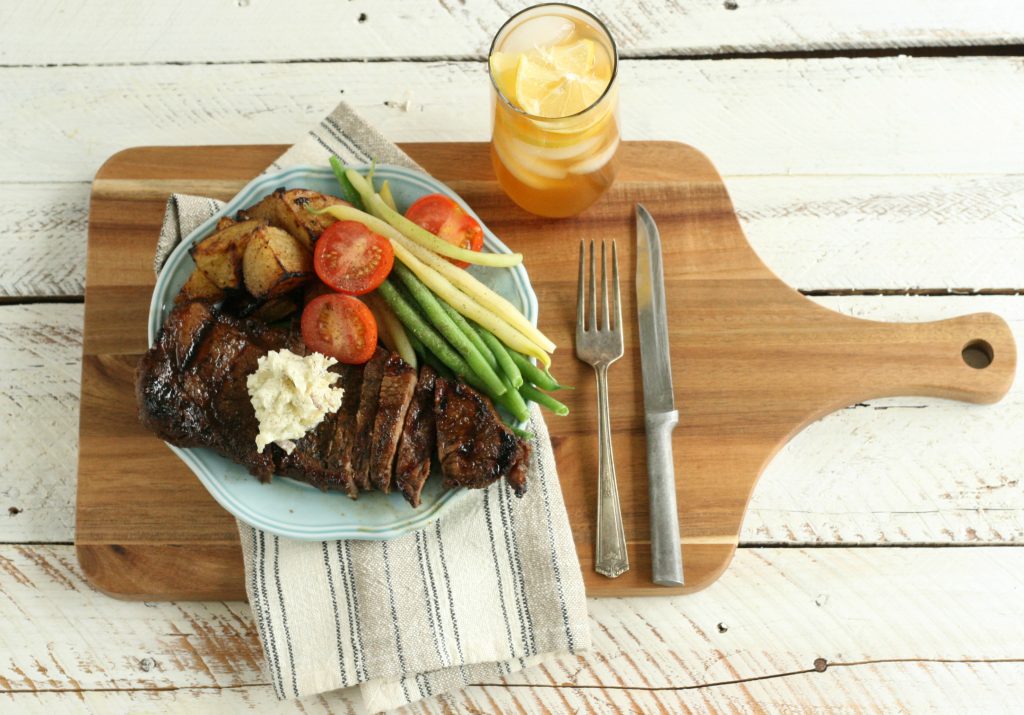 Scott saw me standing on my head (practically) taking images and decided he needed to fix me something else, a little more safe. Can you picture this?! I had set up a pallet on plastic sawhorses from his tool shed in our living room. This pallet is something I got for free, salvaged from the horse barn. I ripped it apart and put the boards close together. Then I whitewashed the pallet with dry brush technique, making it looked aged. But, it wasn't sitting on anything very sturdy. So, he built me a table out of 2×4's and a thick wainscoting top. In addition, I have a whitewashed wainscoting backdrop- so you don't see the crap in our living room (or my desk). And, by crap, I mean the billions of vintage flatware, linens, dishes, bowls, wooden trays and so on. Us women call that goodies- men call it crap.
It's HOT here in North Carolina. For the first cookbook, I was stupid and photographed everything outside. (because we all love natural light!) Even the ice cream. Not smart! For this one, I've got the newly built backdrop sitting in our living room, right up against a large picture window. Sheer white drapes and tea clothes are pinned up when I need to filter the super intense North Carolina sun rays. This was way more efficient of a set up! It's like having the best of both worlds. Beautiful natural light situated inside your central air-conditioned home. Right around the corner from your kitchen that you're producing all this goodness in!
I'm a one of a kind type of woman- who does it all! Grows most of our own food, cans jellies, pickles, barbecue sauce, marinara sauce, makes homemade meals and can bake pretty much anything. I can also swing a 50-pound bail of hay into the barn loft without a lot of effort, muck stalls and back up a trailer. Yup. Not a ton of women can say that. So, knowing my independent, spitfire personality and the DIY woman I am. I set forth to create a cookbook that would be inspiring for many. A Farmgirl's Table was forged for anyone who has farm-fresh cooking inside of them. You can read all about our farm stories too. The good and the bad.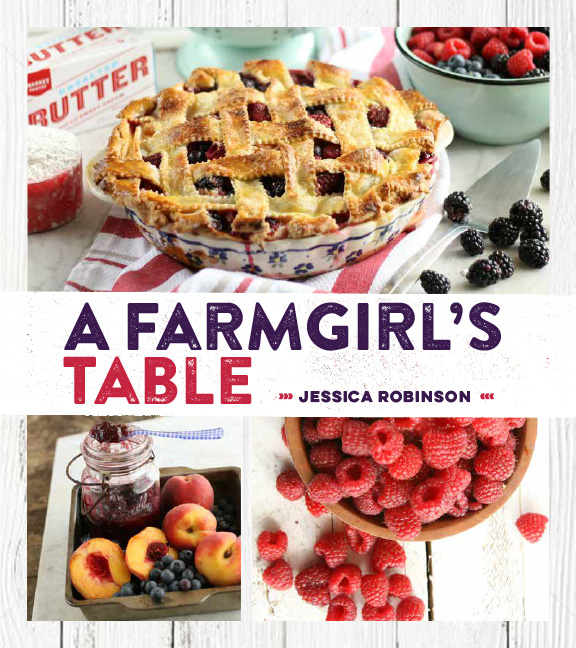 Homemade pie crust. Yes, you can make this crust and everyone will be begging you for the recipe! The recipe for my Farmer's Quiche, which features a cornmeal crust is to die for. Even better, bake it in a Lodge cast-iron skillet. Ever thought about making your own spice rub or barbeque sauce? Now you can- with my Maple Sugar Spice Rub and Smoked Apple Barbeque Sauce. And to go along with those Backyard barbeque-style recipes, you'll definitely want to try my Yankee Pulled Pork, Tangy Farmhouse Coleslaw and Maple Home style Baked Beans. Be sure and bottle up your own homemade barbeque sauce to give as gifts during the holidays!
For everything beyond dessert and dinners, we're stocking your pantry with plenty of jams, jellies and homemade pickles. Blueberry Lavender Jam is a huge hit with blueberry lovers and Spiced Apple Jam is great in the fall. Since we're digging up all the heirloom recipes, let's talk about my great-grandmother's recipe for Farmhouse Bread and Butter Pickles. Oh, this one is a keeper! There are so many wonderful, easy to make recipes, I cannot name them all! Be sure to order yourself a copy now on Amazon!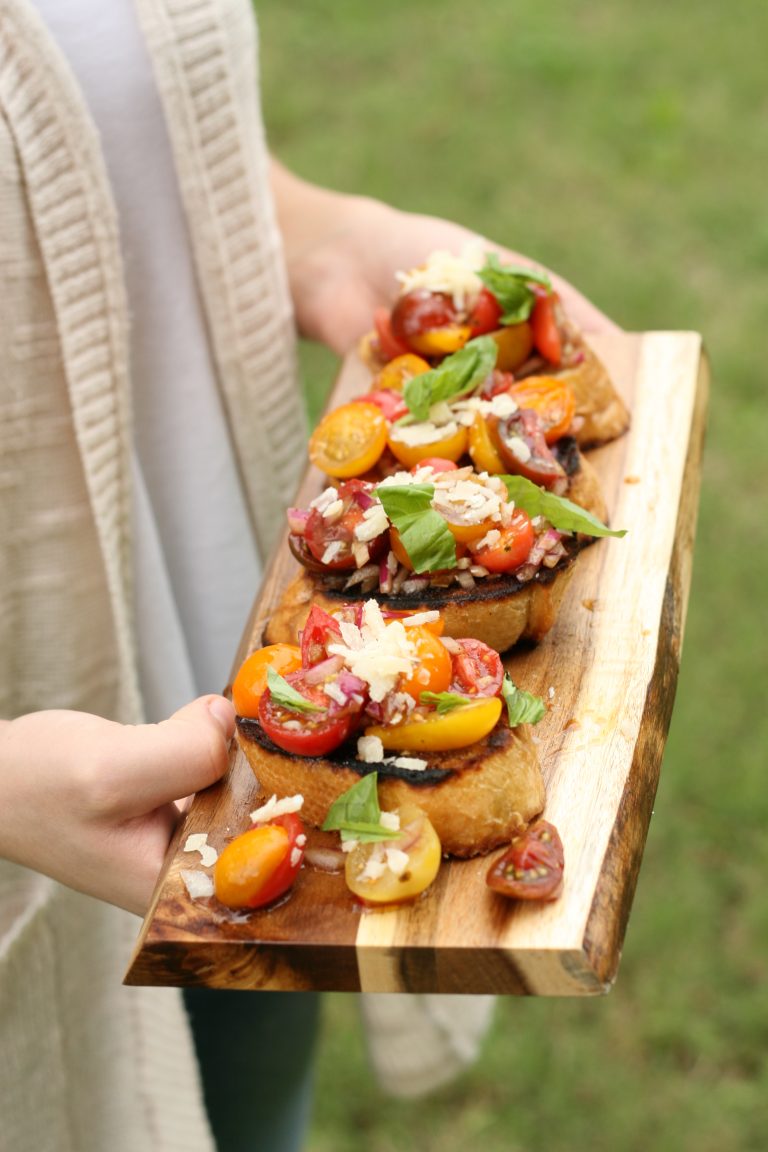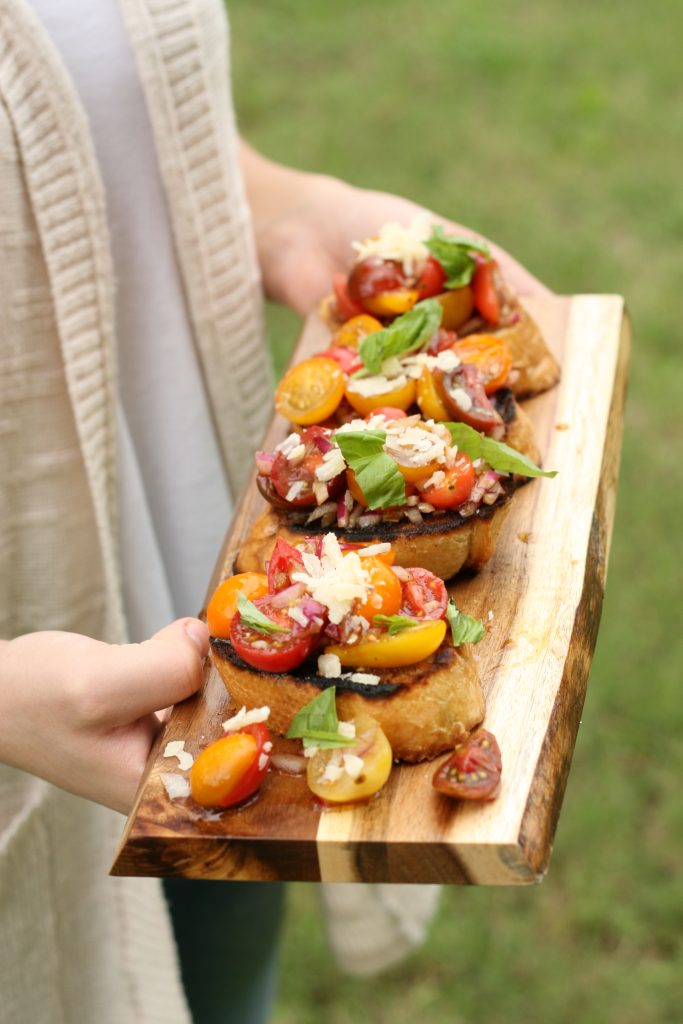 Save