This Winter Wonderland Table Inspiration for a small wedding or family gathering is full of textures with open white roses, tulips, mixed greens, and succulents.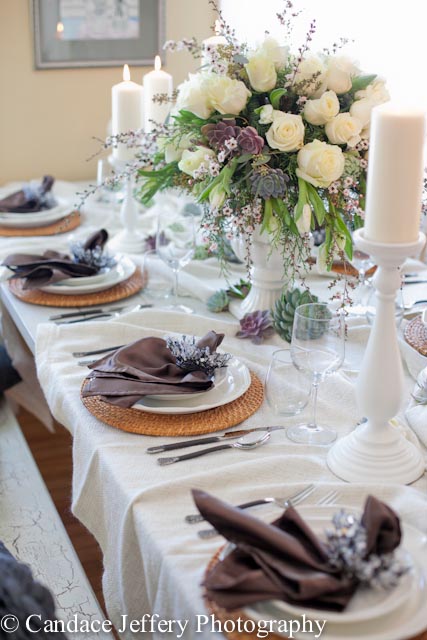 There is still a little snow on the ground in Connecticut and we're expecting more this weekend. I've always loved winter- the fireplace roaring, fluffy blankets, mittens and kids making forts out of the snow. Here is a gorgeous winter wonderland table inspiration that I designed. It utilizes many things I found at IKEA. Seriously LOVE that place. I'm not a modern-style kinda girl- but it's got great pieces that I can incorporate with my more French farm country kind of style.
I'm a less is more kinda girl. I love textures and tons of detail. but not cluttered. Most everything used in this table setting was found at IKEA, the rest was from the local floral supply company. Glitter and sparkle add a unique look and make you think of winter wonderland. I designed one big draw dropping statement piece for the center- then did little trailing details off of that. Succulents are a great addition to this table setting. Handcrafted pillows from an Etsy vendor add more warmth and pair perfectly with soft, fluffy throws from IKEA. I used a thin, oatmeal color throw as an accent to the white farmhouse style table- draping it sideways for some interest.
Keep the look simple but very pretty. Use things you have and shop bargain stores. IKEA or my other favorite store, Ocean State Job Lot have simple glassware, flatware and accessories if you take the time and look around. Use seasonal flowers, herbs and berries in the table setting to add life and texture.
If you're in love with succulents as much as I am, be sure and check out all the inspirations on Faith, Food, Family, Fun's website.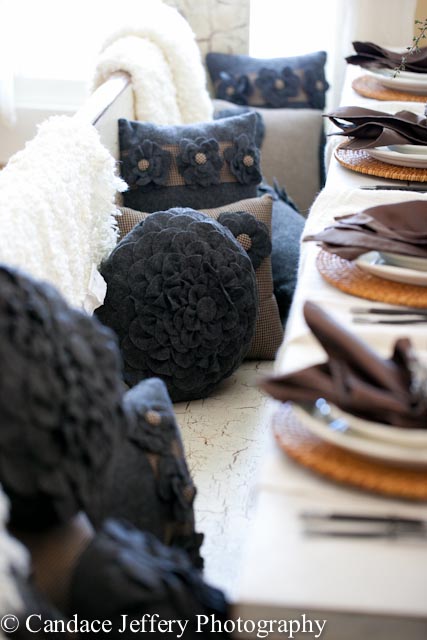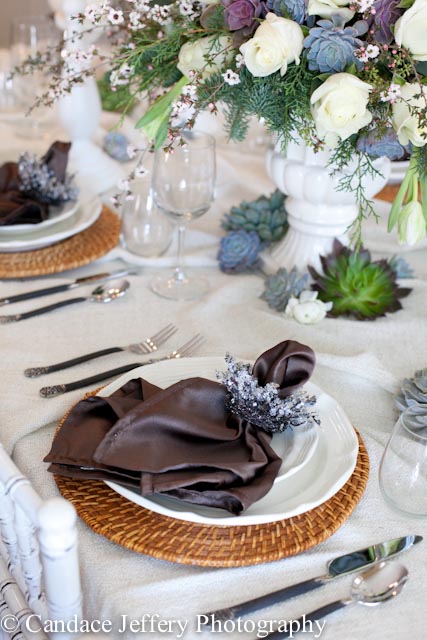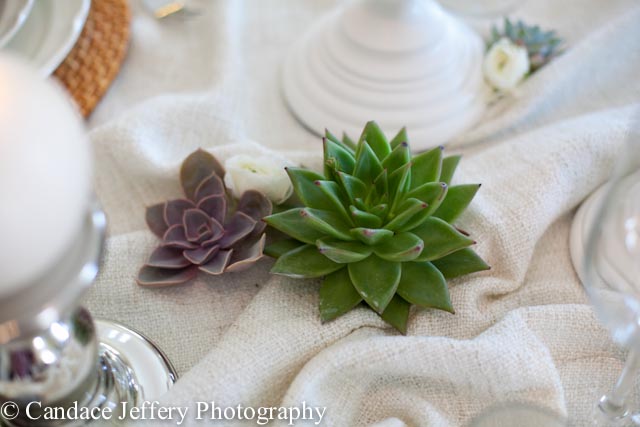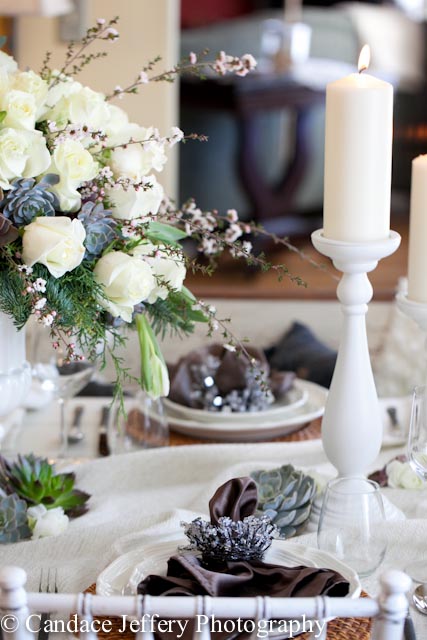 Photography credit: Candace Jeffery Photography