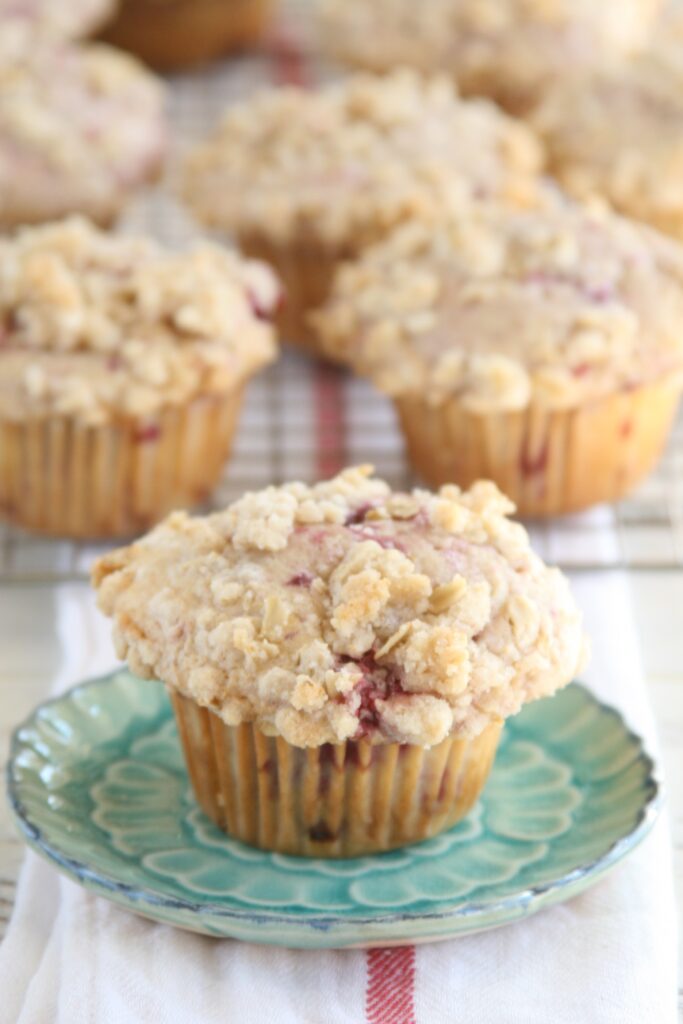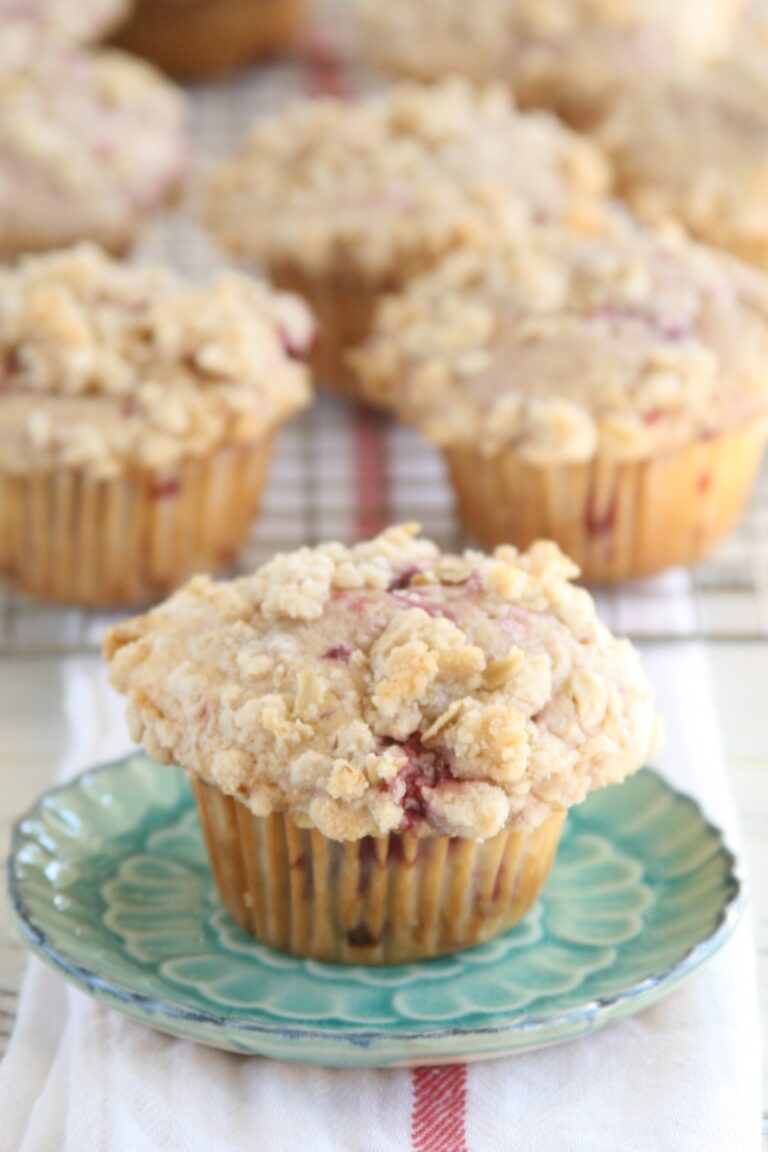 With the snow storm that swept up the East coast I've been cooking and baking my little heart out. Scott was home from work last Friday as North Carolina declared a state of emergency. It was a slippery, icy mess. Once he went back to work the guys at work teased him. One said, what did you do being stuck at home with Paula Deen? Kind of funny, because I couldn't sit still. It was true. I could not stop myself from baking and cooking up a storm. Literally. But, with all of us stuck in one house and not really able to get out who was going to taste test all the recipes I was testing?! My husband is on a diet and my baking is putting that to the test. There was just so much television you could watch and eventually even the cable crashed. So off to the kitchen I went- testing recipes I'd be brewing up. This one came out awesome! This weekend try your baking hand at my Raspberry Streusel Muffins. They are light, fluffy and will be the perfect addition to your freshly brewed cup of coffee. (if you cannot find fresh Driscoll's raspberries this time of year- you can always find them in the freezer section with the other berries)
Now that everyone is back in school and work, I've been baking up another storm! Okay, I'm pretty much always baking my heart out. But this week more than usual. I've typed so much on my laptop, I've worn out nearly every key on it. So unless you know how to touch-type, you're probably not going to be able to use my laptop! This week I tested recipes for my second cookbook. Marble pound cake, maple oatmeal bread, grilled chicken sandwiches and so many more.
Things to know about me:
•I keep a minimum of 10-pounds of Cabot butter in the freezer. If it drops below that, I may start to panic. Butter adds such depth to so many of my recipes. There is usually about 8 to 10 containers of sour cream and Cabot's Vanilla Bean Greek Yogurt too… (if you haven't baked with Cabot's Greek yogurt- you seriously need to pick up a few containers this weekend when you grocery shop!)
•Anchor one and two-gallon glass jars with lids, sit on my kitchen counter keep flour, old-fashioned rolled oats, granulated, brown, and powdered sugar readily available. (these are available at your local Walmart store)
•Commercial stainless steel rack, right in the kitchen hold overflow of baking needs, pie boxes and parchment paper.
•I'm crazy obsessive compulsive and everything in my kitchen has it's exact spot where it belongs.
•I LOVE supporting local. One of my favorite places to shop for food is Steve's Garden Market in Graham, North Carolina and the Farmers market in Colfax
•I call home to the farm in Connecticut every few days to check on my parents. This week I called in an order for some maple syrup, granulated maple sugar and other goodies off the farm!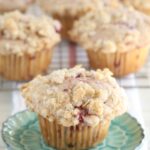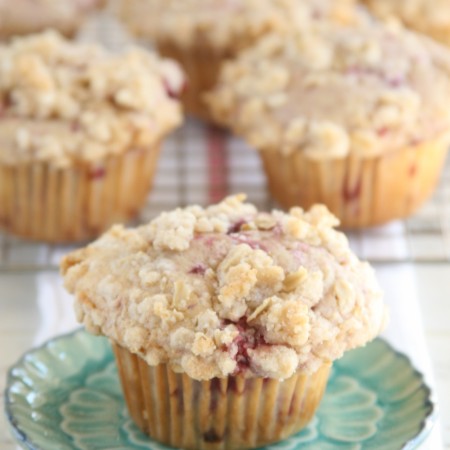 Raspberry Streusel Muffins
Ingredients
Muffins:

1/2

cup

1 stick unsalted butter, softened

2

cups

all-purpose flour

1

cup

full-fat sour cream

1/2

cup

granulated sugar

1/2

cup

packed brown sugar

2

large eggs

1

teaspoon

kosher salt

1

teaspoon

pure vanilla extract

2

teaspoons

baking powder

1

cup

fresh raspberries

can substitute frozen

Streusel topping:

1/2

cup

granulated sugar

1/2

stick butter

softened

1/2

cup

rolled oats

1/4

cup

all-purpose flour

1/4

teaspoon

ground cinnamon
Instructions
In a medium bowl, using clean hands, blend together the streusel topping mixture. Set aside.

In a large mixing bowl, cream together granulated sugar, brown sugar and butter. Add the vanilla extract, eggs, sour cream, salt and combine. Add the flour and baking powder. Scrape down the sides of the bowl occasionally with a rubber spatula. Fold in the raspberries.

Scoop the batter evenly into 12-paper lined muffin tins. Top with streusel topping.

Bake in a preheated 350 degree F oven for about 30 minutes. Or until a toothpick, when inserted comes out clean.

For the streusel topping:

mix the ingredients together with your hands.