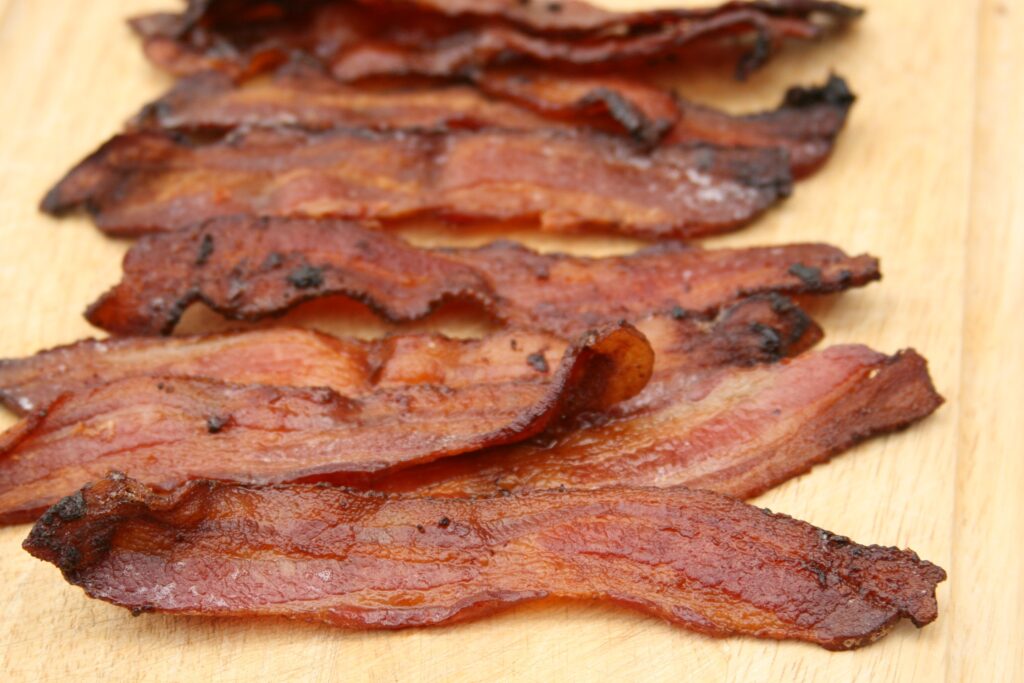 I spent the past weekend at Lord Camden Inn, Camden, Maine. Creating a Farmgirl style breakfast with their own chef, Eric Boucher. We had a blast and everyone loved the food. One thing we served was Maple Pepper Bacon. Super simple to make at home! So many nice people asked how to make it, I thought I'd put the recipe up. Just a quick mix up of a few spices and you'll be on your way to a sweet and savory maple experience. If you've ever been to Camden, Maine during the summer but never during the holiday season- you must. Lord Camden Inn and its sister properties are gorgeous. The staff is ready for your every request, rooms are spotless and the property is perfectly maintained. Full-breakfast comes with your room with your stay at Lord Camden Inn. This breakfast is prepared by their chef, Eric Boucher and his team. It varies a little each day to keep your taste buds singing. They use as many locally sourced ingredients as they can.
Line a half sheet pan with a piece of parchment paper for easy clean up. One-pound of bacon fits perfectly on a half sheet pan if you overlap it just a tad. Generously sprinkle the bacon with the maple pepper mixture and bake in a preheated 425 degree F oven for about 20 minutes. Or until it's cooked like you like it. Remove from the pan immediately, or it will stick to the pan. Let it drain on a paper towel. This bacon is delicious in baked mac and cheese, BLT's or breakfast sandwiches. We also love it on a grilled chicken sandwich with avocado. Yummy. You'll be licking your fingers on this one.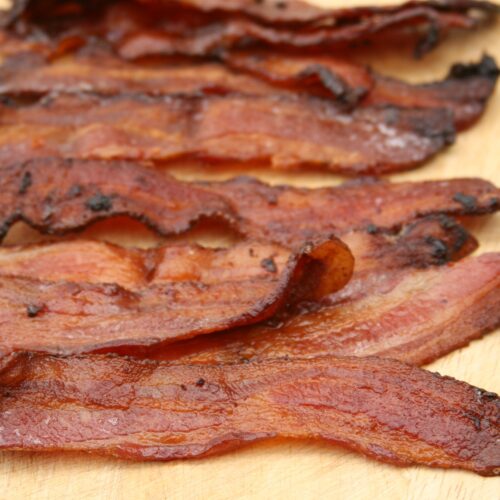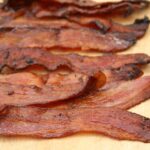 Maple Pepper Bacon
Maple pepper bacon is perfect for breakfast. Use it for yummy BLT's along with avocado and heirloom tomatoes all topped on toasted sourdough bread.
Ingredients
1

cup

granulated maple sugar

3

tablespoons

dry mustard

5

tablespoons

ground black pepper

1

tablespoon

granulated onion

2

teaspoon

granulated garlic
Instructions
Mix all ingredients together in a bowl with a spoon. Place the spice mixture in either a glass jar with a lid or airtight deli-style container.