This is a sponsored post. All opinions are my own. #sponsored #ad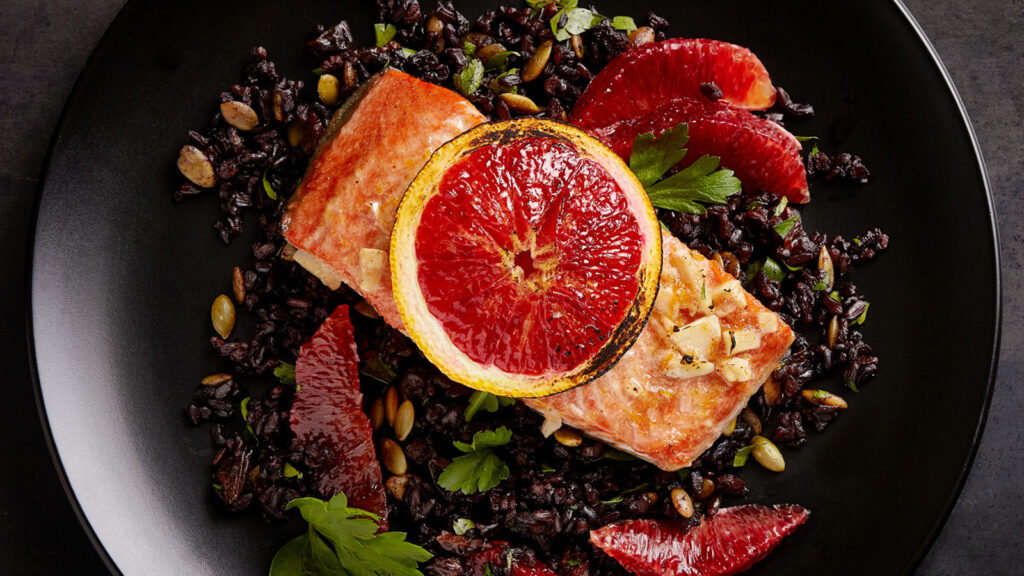 We recently started trying to lose weight and are looking for innovative ways to spice up meals. What better way than with the flavors from the Citrus Fresh Pick Event at The Fresh Market going on this month!? Have y'all been there to taste all the samples they have? Oh you should! I'm serious, doesn't this Blood Orange Salmon look beyond delicious?!
At The Fresh Market, you'll always find fresh produce brimming with flavor to enjoy on its own or as a key ingredient to your favorite dishes. We're featuring the season's most tantalizing flavors with The Fresh Pick – a celebration of what's in season now and how they love to serve it, from their fresh produce tables to their bakery and grocery aisles!
This month The Fresh Market is focusing on the refreshing flavor and versatility of citrus! These sweet, tart and juicy winter favorites deliver a taste of sunshine even on the coldest days.
Learn all about our favorite varieties, from classics like Cara Cara Oranges to the less familiar Pummelo, and explore a special selection of recipes that place citrus at the center of your menu and your plate this season. The Fresh Market team has created so many creative recipes that you've got to check out! Be sure and visit their website, and check out a store near you this week!! Get inspired at The Fresh Market!
Now while this yummy, citrus dessert is not on my diet. I've always said that everything in moderation and I'm definitely making this flavorful treat! This Creamsicle Trifle is super easy to make and consists of decedent, refreshing, citrus layers of pound cake, Meyer lemon custard and layered with Mandarin slices. Oh my goodness. Can you just taste it?? Get the recipe for this yummy treat and more at The Fresh Market's website. Be sure and stop in stores right now to taste test all the Citrusy goodness.