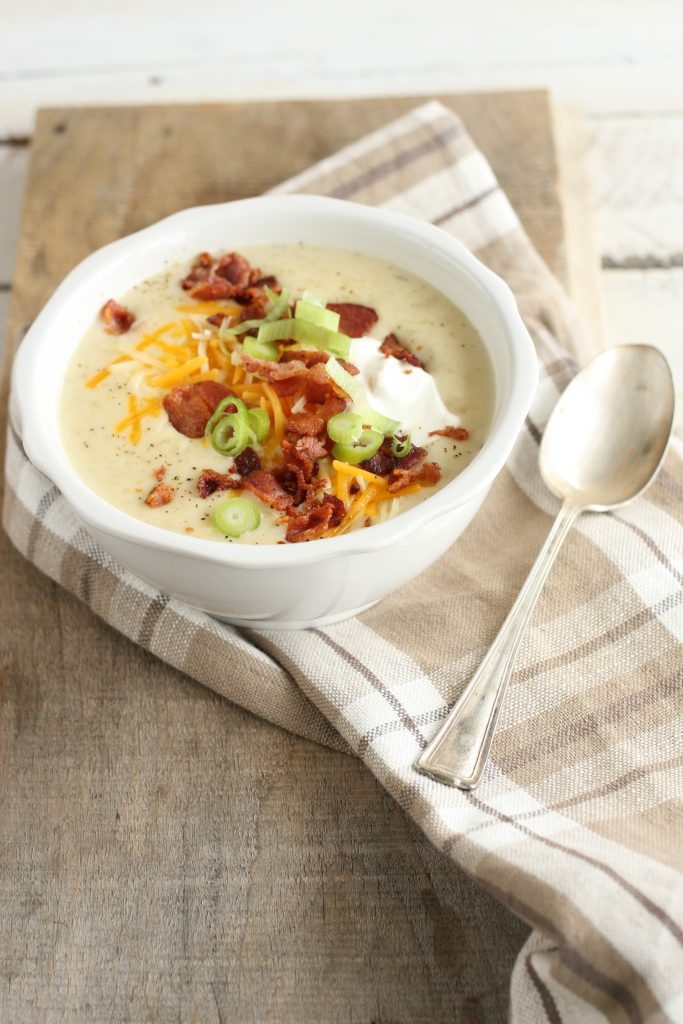 (Baked Potato Soup)
I always say everything happens for a reason. When we left Connecticut, I was excited for new ventures and knew there was a reason behind the move. And boy have we found new ventures. Scott works for Honda Aero and we've been blessed for him to have such a wonderful job. The first week we arrived in North Carolina, the manuscript to my first cookbook (New England Farmgirl) was due. I powered through to turn it in early, because all of our belongings would be packed for a few weeks. It took me nearly a week to unpack and organize the kitchen.
As we arrived in North Carolina in a very hot July. One of the hottest summers they had seen in quite some time. I had to adjust and learn how to photograph food in such bright light. Especially in the winter months, with very limited evergreens in our area and no mountains like back North. The sun is bright and strong during the winter months here. But, I persevered and figured it out. My husband built me a photography station in my living room. (thank goodness we have a den downstairs for the family room). I've found my calling, developing and photographing recipes.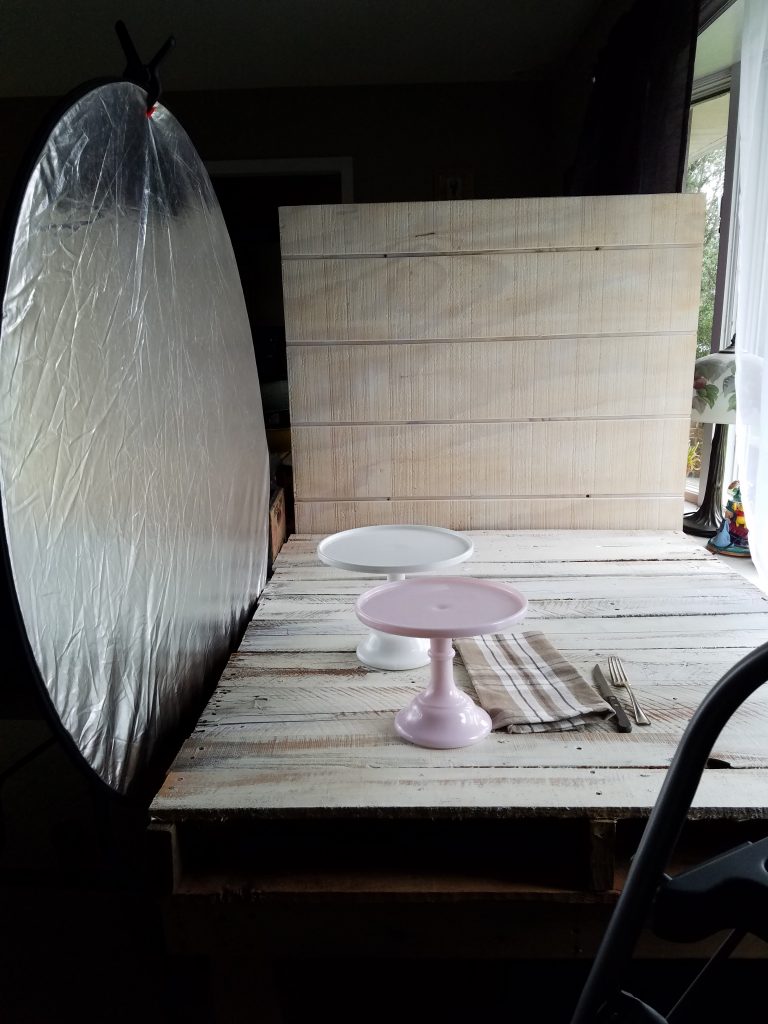 We've been in North Carolina for nearly three years and I enjoy it more and more every day. I've got a collection of great pieces of reclaimed wood, slabs of marble, burlap, loads of linens and tons of bowls, dishes and glasses, plus vintage flatware at my disposal. I pulled two pallets apart, nailed one back together with the boards close and white washed it to create a distressed look. (probably one of my favorite backgrounds to photograph on) Another I love is the vintage wood boards that came off the pig pen at my parents' farm in Connecticut. And the one board I have from the exterior of the sugar house (shown in this Baked Potato Soup pic)- that one is a favorite close to my heart.
For the past few months, I've been working like mad on great recipes for Food Lion. Everything from this creamy and flavorful Baked Potato Soup to French Dip Sandwiches, Brisket Stew and Maple Pecan Crusted Salmon. All the recipes that are right up my alley, developed by myself and available on Food Lion's website. I'm blending my floral design skills with my farm-raised, home cook to create and style all of my own recipes. Sign up for Food Lion's weekly email and you'll probably see one of my recipes. (this week's email features my Baked Potato Soup recipe!) Tell me what you think about all these wonderful recipes!
Now that football season is here, you're going to LOVE all the great Football inspired recipes I've come up with! Including these sticky and spicy Fried Buffalo Shrimp. And another good one is my Brownie Batter Football Dip- oh good LORD that one is so yummy! Get the recipes at Food Lion.